Virginia man catches 68lbs catfish, beats 25-year state record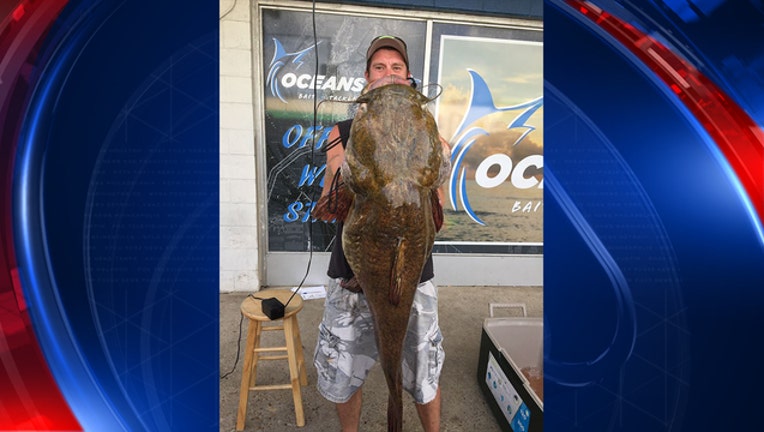 article
VIRGINIA BEACH, Va. (FOX News) - A Virginia man made the catch of a lifetime on Saturday when he reeled in a 68-pound flathead catfish, beating a state record set nearly 25 years ago.
Fisherman Jeffrey Dill said it wasn't easy pulling the "monster" fish out of Lake Smith in Virginia Beach with his $20 fishing rod from Walmart — but he did it. 
"I put him on the dock, held him down for a minute. He was so big," Dill told WAVY, admitting that he wrestled with the creature for at least 15 minutes.
Afterward, he hauled the giant fish, who he nicknamed "Big Earle," to nearby Oceans East Bait and Tackle to be measured. A biologist from the Virginia Department of Game and Inland Fisheries (DGIF) met the man there to observe the weigh-in.
Read more at FoxNews.com