WATCH: Waffle House employees get into intense brawl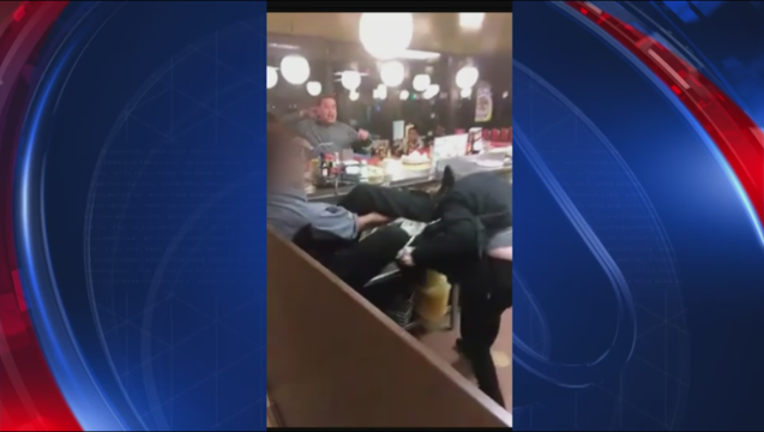 article
AUBURN, Ala. - A video of two Waffle House employees wildly fighting inside the restaurant as customers look on is going viral.
Robert Payne posted the video on Facebook showing two employees brawling behind the counter at a Waffle House in Auburn, Alabama.
The women are seen tussling across the floor, hitting each other with what appears to be a spatula and other items behind the counter.
At one point, the video shows one of the women with her knee on the other's neck, pinning her down to the floor. The video continues for nearly four minutes, with both women arguing, yelling obscenities and making death threats toward each other.
WATCH: A brawl between Waffle House Employees

Payne said he and his wife had just sat down and ordered their food just before the fight began. There were about 10-12 customers there at the time, Payne said.
"We could sense the tension in the air when we walked in," he said.
Leading up to the fight, Payne said he saw one of the women walk over to the other, who was standing in front of the dishwasher, and ask her to move. That's when the women began to argue and then the fight broke out.
Payne said he immediately pulled out his phone and started recording. He added that he was going to stop the fight, but stayed out of it once his wife pointed out that the women could have knives.