WATCH: Woman thrown off plane for berating Trump supporter seated next to her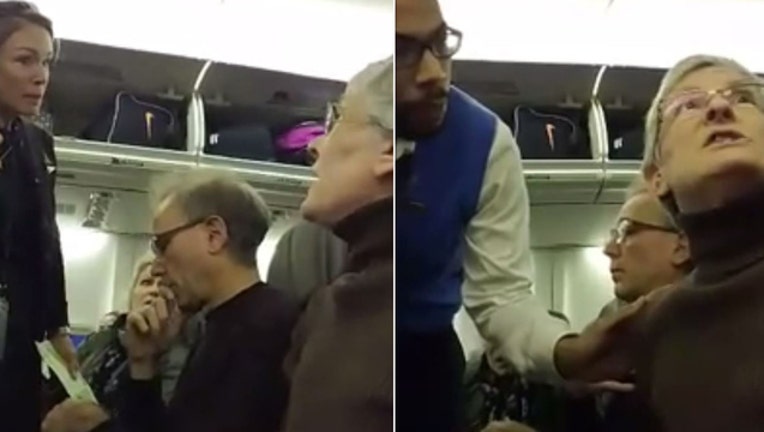 article
BALTIMORE, Md. - A woman was kicked off a flight from Baltimore to Seattle after berating a supporter of President Donald Trump seated next to her.
According to the pro-Trump passenger, the woman asked him if he was in the area to support or protest Trump. When he said he was there to support democracy, she tore into him and demanded that the flight attendants change his seat.
The exchange was captured in two videos posted to Facebook by the Trump supporter, Scott Koteskey, and by the end, she was escorted off the flight to applause by the other passengers.
WATCH: Clearwater police surprise 4-year-old at birthday party