Whale in Toms River too decomposed for full necropsy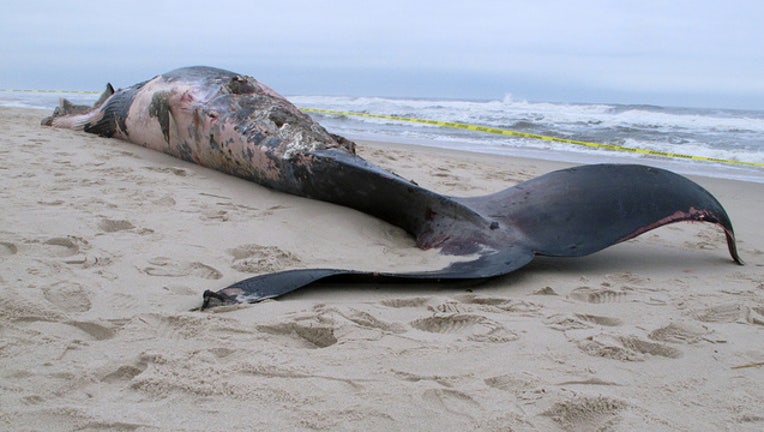 article
NEW JERSEY (FOX 5 NY) - A dead whale that washed up on a beach at the Jersey Shore was too badly decomposed to determine the cause of death, the Marine Mammal Stranding Center said.
Bob Schoelkopf of the Marine Mammal Stranding Center told the AP that sharks chewed on the whale, which was likely dead for days. Staffers had to cut up the carcass and quickly haul it away.
The roughly 43-foot and 40- to 50-ton whale was found near the North Surf Road beach in the Chadwick Beach area of Toms River.
Dozens of dead whales have washed ashore from North Carolina to Maine this year. This week, the National Oceanic and Atmospheric Administration Marine Fisheries declared an "unusual mortality event," which occurs when higher-than-normal numbers of marine mammals die for unknown reasons. NOAA scientists are investigating.
With the Associated Press