Wisconsin abortion ban: Lawsuit to repeal can continue, judge rules
MADISON, Wis. - The fight over Wisconsin's 1849 abortion ban will keep moving forward after a Dane County judge's ruling Friday, July 7.
The judge decided not to toss a lawsuit challenging the ban. It brings the case one step closer to the Wisconsin Supreme Court.
"This is impacting the lives of Wisconsinites every day," said Attorney General Josh Kaul. "Today's ruling was a major victory in our effort to restore access to safe and legal abortion in Wisconsin."
SIGN UP TODAY: Get daily headlines, breaking news emails from FOX6 News
For Matt Sande from Pro-Life Wisconsin, the judge's decision raises red flags.
"Just a sad day for pre-born babies, mothers, and fathers," he said. "I'm very concerned about (the judge's) interpretation that is statute, which clearly deals with consensual medical abortion – she says, no it only deals with feticide, the whole of it."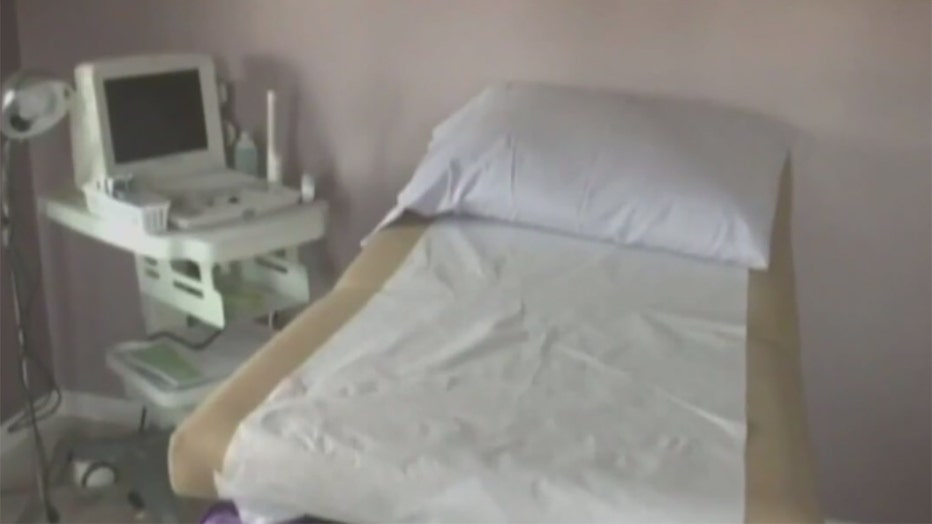 Sheboygan County District Attorney Joel Urmanski, a Republican, asked the court to dismiss the case – arguing it lacks legal standing. The judge denied his request.
The 1849 law went back into effect last year after the U.S. Supreme Court overturned Roe v. Wade. Kaul filed a lawsuit in Dane County just days after the ruling.
Kaul argues that the ban is too old to enforce and that a 1985 law that permits abortions before a fetus can survive outside the womb supersedes the ban. Three doctors later joined the lawsuit as plaintiffs, saying they fear being prosecuted for performing abortions.
FREE DOWNLOAD: Get breaking news alerts in the FOX6 News app for iOS or Android
"We are going to keep fighting to restore reproductive freedom," he said.
Both sides realize the fight is far from over. No matter what the Dane County judge ultimately rules – it is almost certainly headed to the state Supreme Court, which will flip from a conservative to liberal majority in August.
The Associated Press contributed to this report.
Reaction
Gov. Tony Evers:
"This is good news and a critical step in our fight to end our state's criminal abortion ban and restore the reproductive freedom women had in Wisconsin until #SCOTUS overturned #Roe last June.
"We must restore access to safe, legal abortion in Wisconsin."
Wisconsin Attorney General Josh Kaul
"Today's ruling is a major victory in our fight to restore reproductive freedom in Wisconsin. While this ruling does not resolve the case and won't be the final word in this litigation, the court's thorough decision makes clear that Wis. Stat. § 940.04(1) should not be interpreted to criminalize consensual abortions."
State Rep. Lisa Subeck (D-Madison):
"While we have known from the beginning that this law is unenforceable, this ruling is a key victory in the fight to restore the freedoms we lost in Wisconsin when Roe vs. Wade was overturned a year ago. Attorney General Josh Kaul is a champion for reproductive freedom and I am hopeful that we will see more victories in the months ahead."
Heather Weininger, Executive Director of Wisconsin Right to Life:
"This is a devastating setback in our ongoing fight to protect Wisconsin's preborn children. In the year since Roe v. Wade was overturned, we know that countless lives have been saved because of § 940.04."
Lucy Ripp, spokesperson for A Better Wisconsin Together:
"Since Roe v. Wade was struck down last year, and our constitutional right to abortion was taken from us by right-wing justices of the U.S. Supreme Court, Wisconsinites have made it clear that our state's barbaric, 174-year-old criminal abortion ban must be eliminated. Judge Schlipper's ruling today means that path remains open.
"Politicians have no place in our exam rooms, and elected officials have no business mandating decisions that ought to be made between a patient and their doctor. Wisconsin has come a long way in the last 174 years. It is time that the law, and those in power who make the law, join us in the year 2023 by ensuring all Wisconsinites can access reproductive healthcare, including abortion care."