Woman arrested after defecating on floor of Tim Hortons restaurant, flinging feces at clerk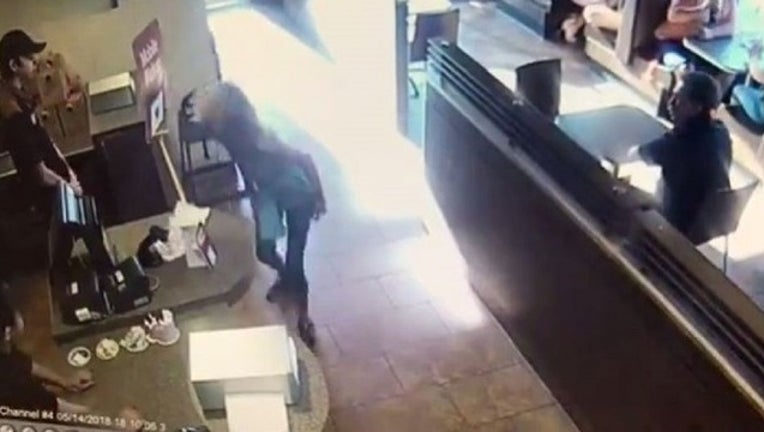 article
(FOX News) - A Canadian woman was arrested Monday night after deliberately defecating on the floor of a Tim Hortons restaurant and throwing her feces at a store clerk, according to local reports.
In explicit surveillance video posted to social media websites (WARNING: GRAPHIC VIDEO), the woman can be seen arguing with a Tim Hortons employee before pulling down her pants as other restaurant patrons look on.
Officers from the RCMP, Canada's national police force, took the woman into custody in the parking lot a short time later, The Abbotsford News reported.
The woman, who used nearby napkins to clean herself during the incident, was reportedly refused access to the store restroom.
Tim Hortons representatives confirmed that purchases are not necessary to use store restrooms, although some restaurants may have door codes or other locks on bathrooms, according to local reports.