Woman denied emotional support peacock on United flight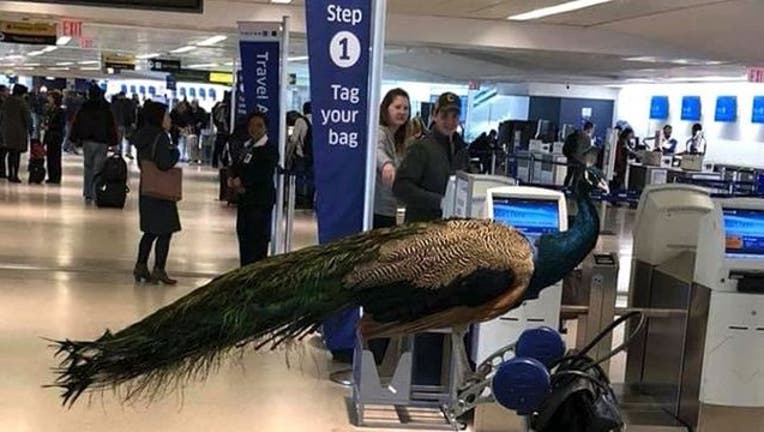 article
(FOX News) -- Birds of a feather may flock together, but United Airlines recently shot down one traveler's request to bring her emotional support peacock on a flight departing Newark Liberty International Airport.
Live and Let Fly reported earlier this week that even though the unidentified woman claimed that she had a second ticket for the peacock, the airline denied her request.
A spokesperson for United further tells FOX News that the traveler(s) with the peacock were told they would not be able to bring it on board.
"This animal did not meet guidelines for a number of reasons, including its weight and size. We explained this to the customers on three separate occasions before they arrived at the airport," said United in a statement.
Photos of the unusual scene were shared to Facebook by travel talk show The Jet Set, sparking online commenters to both condemn and champion United's decision.
Read more about this story at FOXNews.com