Woman dreams of winning the lottery, wins $200K jackpot in real life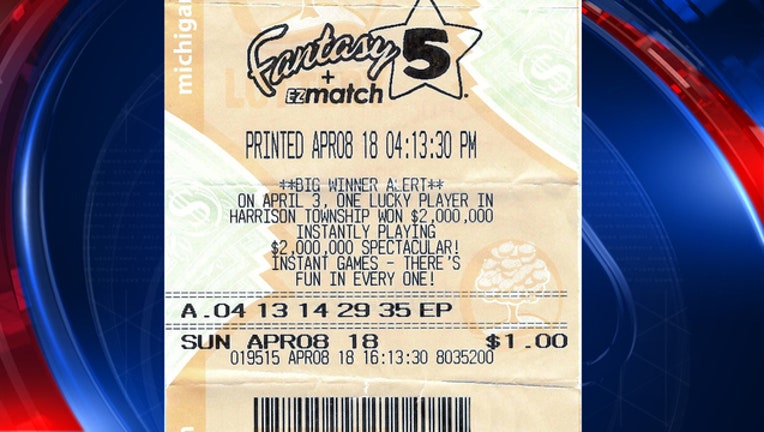 article
LANSING, Mich. (WJBK) - A Macomb County woman says she always pays attention to her dreams so when she dreamed of winning the lottery, she went and bought a ticket - and her dreams came true.
The Michigan woman is remaining anonymous after winning the $221,000 Fantasy 5 jackpot on Sunday. But she said this is a dream come true - literally.
"I woke up Sunday morning after having a dream about winning a Fantasy 5 jackpot," the player told the Michigan Lottery. "I got dressed, got in my car, and drove to my favorite store to buy a couple tickets."
She picked up her ticket at the Moravian Liquor Shoppe in Clinton Township. Later that day, she checked her phone and saw the jackpot was reset. 
"I remember thinking: 'I hope it was me,'" she said. "When I woke up the next morning I checked my ticket and screamed: 'Thank you Jesus!'"
On Tuesday, she went to claim her prize in Lansing. She said she plans to pay bills, share with her daughters, and invest the rest into her fragrance business.
"I always pay attention to my dreams. I've been dreaming about winning the Powerball jackpot too, so you all will be seeing me again real soon," the player said.