WWE superstar Jeff Hardy arrested for DWI in Cabarrus County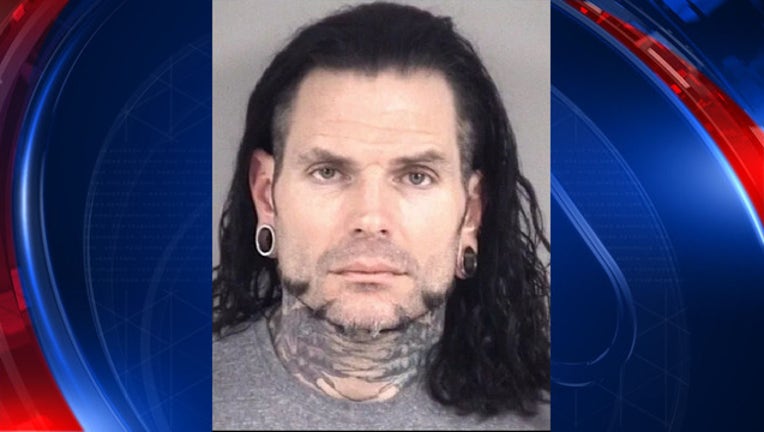 article
CONCORD, NC - WWE superstar Jeff Hardy was arrested in Concord, NC over the weekend for driving while impaired.
According to the police report filed with Concord Police, Hardy was driving northbound on Concord Parkway Saturday when he allegedly ran off the road and struck a guard rail. Hardy submitted to a breath test and blew a .25 -- more than three times the legal limit. He was charged with misdemeanor diving while intoxicated. His court date is set for April 16. 
The WWE released a statement saying, "Jeff Hardy is responsible for his own personal actions. We are investigating the matter and awaiting information from local law enforcement officials."
The 40-year-old is one half of the wrestling tag team, the Hardy Boyz, along with his real-life brother Matt. The old Hardy brother tweeted out shortly after the news broke of Jeff's arrest. 
"EVAH since the #7Dieties have come to me, I do not put alcohol, drugs, or foreign substances into my VESSEL...I AM MORE," the tweet reads.