Young firefighter-to-be eager to help out Grapevine FD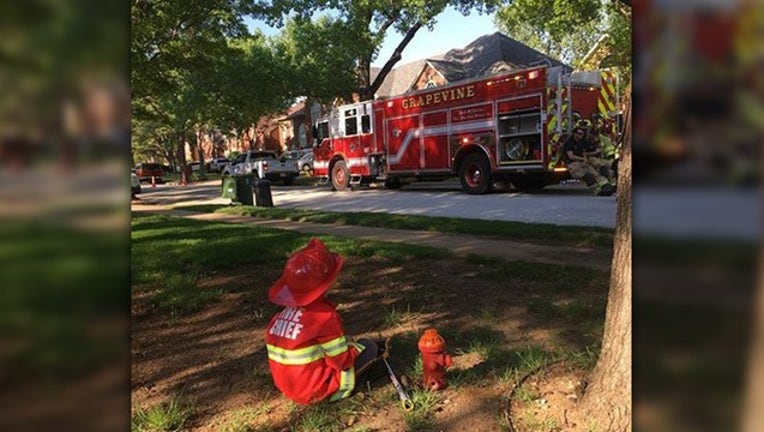 article
GRAPEVINE, Texas - An eager young boy was ready to spring into action when he saw Grapevine firefighters putting out a fire.
The Grapevine Fire Department posted a photo of the future firefighter as he admired a fire truck and firefighters across his street.
"We never know who is watching us, especially with all of the technology around," the Grapevine Fire Department said on Twitter. "A mom recently shared this photo of her son. She said as soon as he saw Engine 4 across the street, he had to get his gear on. He is one strong you man to carry around a fire hydrant."
The picture was shared on Friday, which also happened to be International Firefighter's Day.