Dallas Cowboys to release QB Tony Romo on Thursday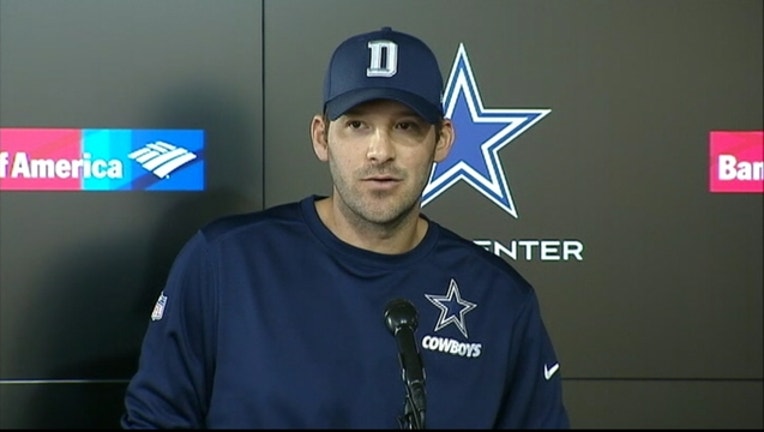 article
Romo was the starter before getting injured during the 2016 preseason in Seattle. Rookie Dak Prescott took over and Romo never started another game for Dallas. Romo got some snaps and threw a touchdown in the team's final regular season game of the season.
Romo memorably held a press conference midseason where he said Prescott had "earned the right to be our quarterback." He also said the past few months had been a professional hell and "a dark place, probably the darkest it's ever been."
Romo also made it clear that he still felt like he could play the game, saying the competitive fire inside of him "hasn't left me... in fact, it may burn more now than ever."
Romo took over from Drew Bledsoe during the 2006 season for the Cowboys. He finishes his Cowboys career with 34,183 yards, 248 TDs and 156 games played.
A trade was unlikely because Romo turns 37 next month, carries a $24 million salary cap hit and has missed most of the past two seasons with injuries. A release will free about $5 million in cap space for the Cowboys, who can split the dead money from a $19 million hit over two seasons.
Romo was 78-49 as the starter, but his playoff debut 10 years ago illustrated the postseason struggles ahead when he infamously flubbed the snap on what could have been a winning field goal in Seattle. The four-time Pro Bowler went 2-4 in the playoffs, never winning on the road or reaching the NFC championship game.
Rumored destinations for Romo include the Houston Texans and the Denver Broncos.