Falcons' Matt Ryan misses practice Tuesday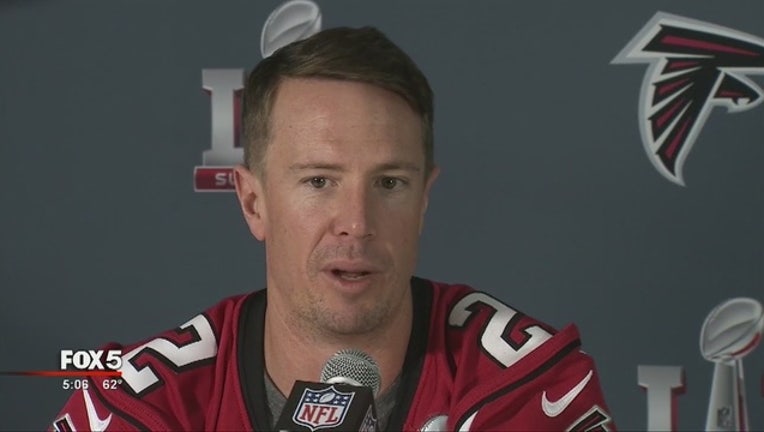 article
FLOWERY BRANCH, Ga. - Matt Ryan was missing in action at Falcons practice Tuesday. That is obviously a cause for concern.
The team is getting ready for their Divisional Playoff game which will be at Philadelphia on Saturday afternoon, so it is unusual for him to miss any practice.
Unless it is a personal matter and that indeed has been confirmed to FOX 5 Sports.
Matt and his wife Sarah are pregnant with twins. They announced only last November that they were expecting.
RELATED: Matt Ryan, wife, expecting twins
The Falcons are not saying anything that would explain one way or the other, only that Matt would do the explaining himself perhaps as early as Wednesday.
In his absence, Matt Schaub ran the offense in practice Tuesday. All indications are that Matt Ryan will be back Wednesday.
"Got a personal matter that he is tending to and the goal is to make him available to you guys tomorrow and have him back here, so. If anything changes amongst that, we'll let you know, but that's where we're at," said Brian Cearns, Falcons Director of Football Communications. "I'm not going to comment on Matt's personal issues and personal agenda that he had today. So, we'll leave that for Matt to address, if he decided to do so, but of it being a personal matter, out of respect for him and Sarah, I'll let them deal with that piece of it."
Matt Ryan has not missed a practice since 2009.