Former Falcon QB Michael Vick retires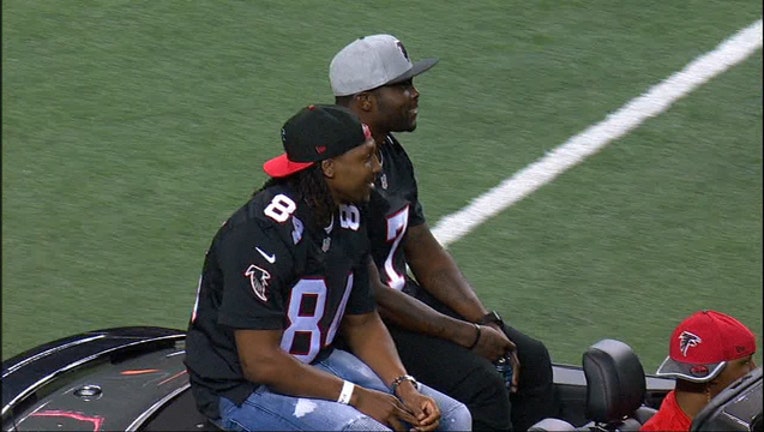 article
ATLANTA - Former Atlanta Falcons star quarterback Michael Vick is retiring from football.
The 36-year-old, who sat out last season, made the announcement during a televised interview on ESPN. The move comes two days before his former beloved Falcons face the New England Patriots in the Super Bowl and two days since he released a heartfelt open letter to the city of Atlanta.
RELATED: Vick writes letter to Atlanta, says he's huge Falcons fan
The former Virginia Tech standout was a first round pick in 2001 for the Falcons, becoming the first African-American quarterback ever to be taken first overall. During his tenure in Atlanta, he earned three Pro Bowls.
His storied career with the Falcons was cut short after he was convicted of running a multi-state dog-fighting ring, for which he spent nearly two years in prison.
Vick returned to the NFL in 2009 wearing a Eagles jersey. He stayed in Philadelphia for the next four years before signing a one-year $5 million contract with the New York Jets for the 2014 season as a back-up quarterback.
Vick faded from the playing field in 2015 having signed with the Pittsburgh Steelers and many speculated it would be his last year. After sitting out 2016, Vick finally decided to throw in the towel.
Vick has a career record of 22,464 passing yards and 6,109 rushing yards with 133 touchdowns. He continues to hold the NFL record in rushing yards.
Super Bowl LI will be played at NRG Stadium in Houston, Texas on Feb. 5 at 6:30 p.m. Full coverage can be found on FOX 5 Atlanta.