FOX Bet Super 6 winners highlighted before million dollar Super Bowl prize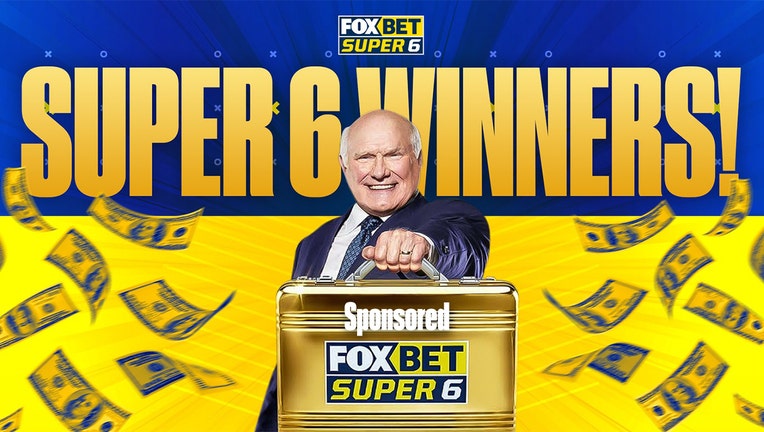 article
Experiencing the thrill of victory has to be one of the sweetest things about sports. Think about it. Whether you're on the actual team as a player or cheering from the sideline as a devoted fan — there's nothing like hoisting that trophy at the end. 
Now, let's pause for one moment to recognize all the "the journey is all that matters" folks out there. We see you. We hear you. But we don't believe you. Because while the journey is usually loads of fun, around these parts, most people prefer having that boldfaced W in the win column.
This leads us to a very special group of folks who tallied some big triumphs of their own over the past several months playing and winning FOX Bet Super 6 contests.
FOX Bet Super 6 is a free-to-play contest where players can pick the winners of six marquee matchups and their margins of victory for their chance to win jackpots ranging from $1,000 to $1 million. In other FOX Bet Super 6 challenges — with huge cash prizes still at stake — contestants are tasked with predicting six different outcomes for a single game. 
And in a few special games in the FOX Bet Super 6 app, players can opt in for a sweepstakes to have their names drawn for prizes such as cars, entertainment systems and vacations. 
Over the past several months, Lady Luck came calling for a handful of loyal FOX Bet Super 6 contestants.
So as Terry Bradshaw prepares to give away his $1 million jackpot for the Super Bowl challenge featuring the Kansas City Chiefs and Philadelphia Eagles on FOX and the FOX Sports app, we're taking a look at some of our recent winners. 
Let's dive in, shall we?
Allison from California
Terry upped the ante pretty early in the football season by giving fans a chance to win one of his million-dollar jackpots in NFL Week 4. And more than 800,000 entries later, three different people perfectly predicted all six outcomes and got to split the cool mil.
Allison from California was among the trio that pocketed $333,333 in winnings. 
The mom of five admitted that she had tinkered around with the FOX Bet Super 6 contest in the past because she had friends who played. But it wasn't until this year that she got serious about trying her luck.
"I started playing because it was free, it was easy, and it makes watching Sunday football more fun," she said. "However, I wasn't sure people really won."
One big win later, it's clear that people really do win!
Generra from Orlando
Somebody's 2022 Thanksgiving turkey was stuffed with cash, and that somebody was Generra from Orlando.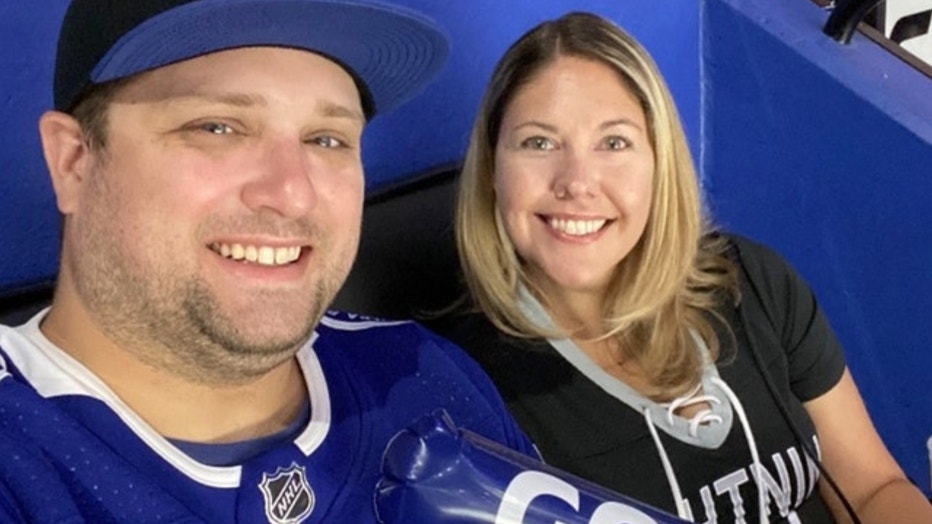 Generra, right, won $25K playing the FOX Bet Super 6 Thanksgiving Challenge.
Generra played the FOX Bet Super 6 NFL Thanksgiving Challenge that featured the huge NFC East showdown between the Giants and the Cowboys and ended up winning the $25,000 cash prize. She correctly predicted all six outcomes of this game by answering questions like which team would have the longest field goal and which team would have the most passing yards. 
Although Generra and her husband collaborated on the winning answers, the airline training liaison explained that her partner-in-picks would probably start giving it a go by himself.
"Of course, John's downloaded it now because he wants to play on his own," Generra said. "But I'm very competitive — in my personal life, in my professional life and in all parts of my life. So this will be fun."
David from West Virginia
Generra wasn't the only FOX Bet Super 6 player who won big on Thanksgiving weekend. David from West Virginia also took home a piece of the Turkey Day prize.
In addition to playing for the $25,000 Thanksgiving cash prize, contestants could opt in to win Michael Strahan's truck. So even if they didn't correctly guess all six questions as Generra did, if they opted in to have their name drawn in the Strahan Truck Sweepstakes, they could still win a new ride.
Daniel from Ohio
Talk about changing your weather for the winter. Well, Daniel from Ohio was able to go from freezing temperatures and snow to 70 degrees and sunny when he entered his name into the sweepstakes to win Terry Bradshaw's vacation.
Daniel's big win came from playing for Terry's $50,000 cash prize in the FOX Bet Super 6 Challenge featuring the Cowboys and the 49ers. He did not win the 50 grand, but he did opt into the Win Terry's Vacation Sweepstakes, and his name was drawn. 
U.S. Virgin Islands, here we come!
"My wife's a teacher, and when we got married, it was October — the middle of the school year," the husband and father of three explained. "And I was working in the restaurant industry, so we both had our careers, and then we had our three little ones. No time was ever a good time."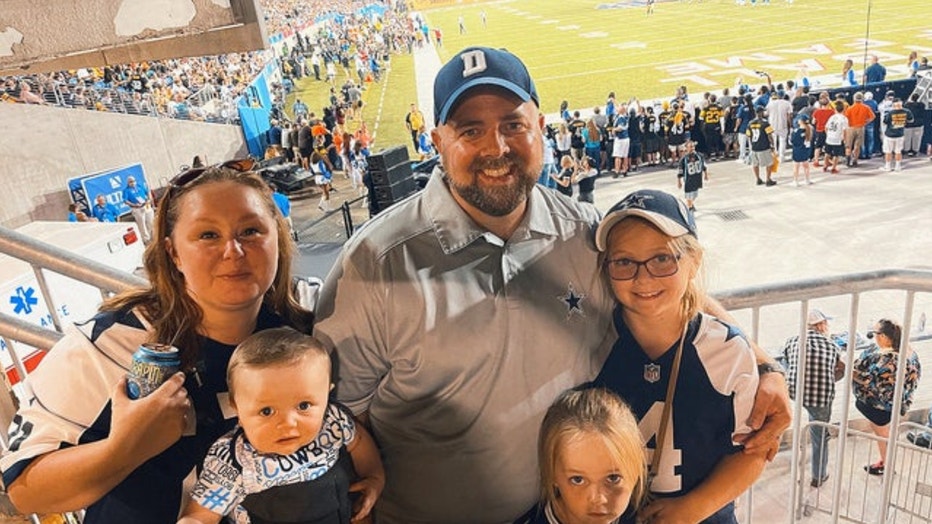 FOX Bet Super 6 winner Daniel pictured with his wife and three children.
The lifelong Cowboys fan admitted that, even though his team lost the game, he's still all smiles because he won the all-expenses paid getaway. He also admitted that the kids would be sidelined for this vacation.
"My oldest asked where we're going," Daniel said, "and I said, 'You're going with grandma and grandpa. This trip is for me and your mom.'" 
David from Nevada
David from Nevada rounds out our group as the most recent winner to score big playing FOX Bet Super 6. Like David from West Virginia and Daniel from Ohio, "Nevada David's" predictions for the $100,000 didn't pan out. 
However, we have learned that opting into the sweepstakes pays dividends. And it also pays to use your phone while you're on the clock.
"I don't really mess with my phone while I'm at work like these kids nowadays," noted the 52-year-old bartender. "But I looked down and saw a number I didn't recognize. So I went outside in the snow with just my T-shirt on to take the call."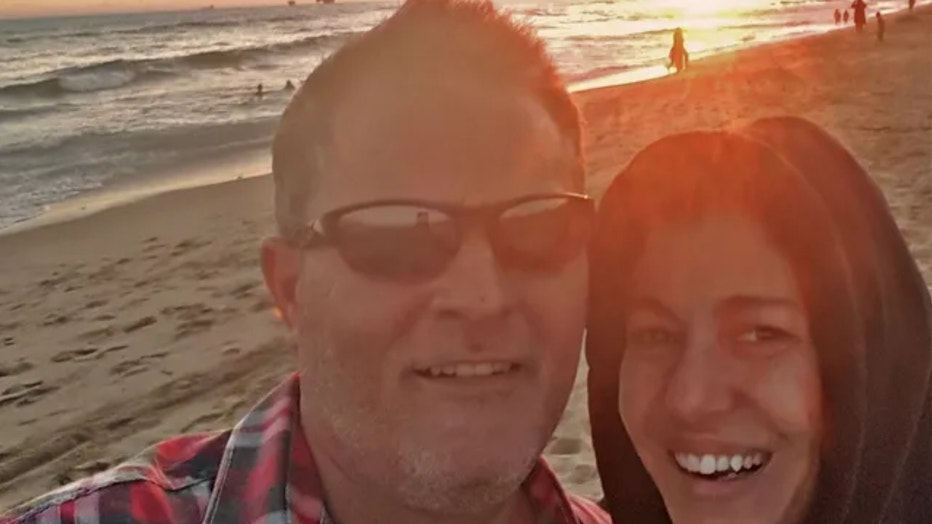 FOX Bet Super 6 Terry's SUV Sweepstakes winner David pictured with his wife.
Since David and his wife are already a two-person household, he chose to take the cash over the car.
"There are a million things we've thought about doing with it," David said. "We might take a vacation. We're thinking about moving up to Oregon and pitching in the money to start our own little farm community."
Are you next?
Are you ready to end football season by hoisting a seven-figure trophy of your own?
Well, get ready to make your picks to win $1 million in the Super Bowl Challenge.
Download the app right now, and make your selections for this week's huge $1 million Super Bowl contest. Submit your picks before the Big Game kicks off. If you get them all right, you could be up to a million dollars richer.
Let these winners' stories be your motivation. You could be next!
Download the FOX Bet Super 6 app for your chance to win thousands of dollars on the biggest sporting events each and every week! Just make your picks and you could win the grand prize. Download and play today!
No purchase necessary. Open to legal residents of the US, excluding WA. 18 and older. See terms and conditions at foxsuper6.com. Sponsored by TSG Interactive US Services Limited.