Is Taylor Swift making Travis Kelce better? The stats say yes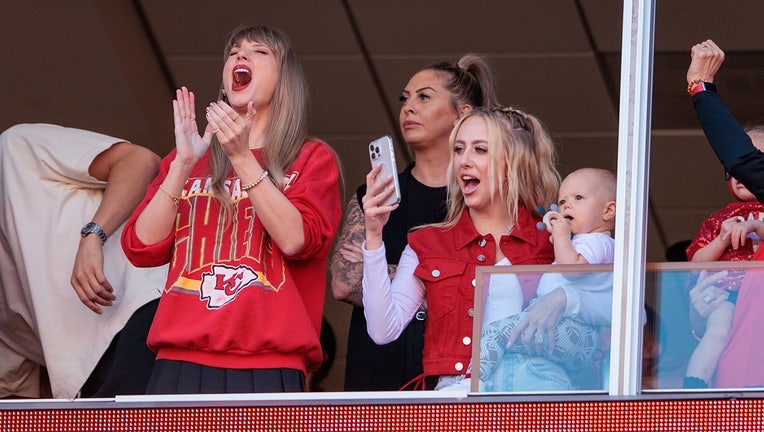 article
KANSAS CITY, Mo. - This season of the Kansas City Chiefs might someday be remembered for two distinct eras: pre-Taylor and post-Taylor.
Travis Kelce's season certainly will be.
Whether coincidence or fate or a function of true love, the Chiefs tight end has been on a tear since his overtures toward pop superstar Taylor Swift resulted in a newfound relationship. Kelce was out with a hyperextended knee in Week 1, when the Chiefs lost to the Lions, and had four catches for 26 yards in his return against the Jaguars. But in the six games since Swift first watched Kelce play, he's caught 48 passes for 499 yards and four touchdowns.
That includes a 12-catch performance for 179 yards and a score in a 31-17 win over the Chargers on Sunday, when Swift was back in an Arrowhead Stadium suite and chest-bumping Brittany Mahomes, wife of Chiefs quarterback Patrick Mahomes.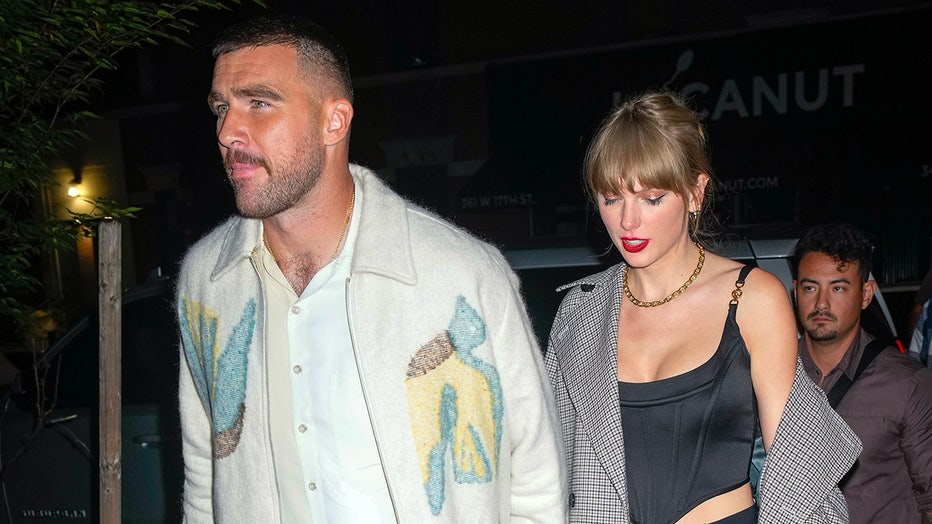 Travis Kelce and Taylor Swift are seen leaving the SNL after party on October 15, 2023 in New York, New York. (Photo by MEGA/GC Images)
In the four games Swift has attended, Kelce has averaged 108 yards receiving. He averaged 46.5 in the two games she did not.
That led Chiefs coach Andy Reid to say: "Taylor can stay around as long as she want."
He wasn't joking, either. She might be Kelce's good-luck charm.
Or maybe he's just defying logic by getting better with age.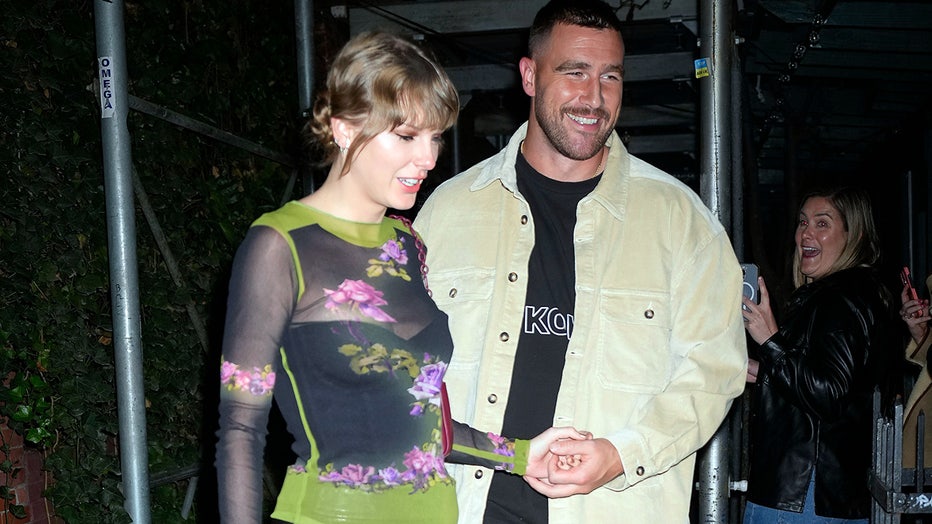 Taylor Swift and Travis Kelce have dinner at Waverly Inn on October 15, 2023 in New York City. (Photo by Gotham/GC Images)
Even though he turned 34 earlier this month, the same age as retired tight end Rob Gronkowski, Kelce continues to make plays that leave everyone wondering just how he did that. Take his game against the Chargers, a division rival that has seen him plenty of times yet was powerless to prevent him from finding open nooks and crannies in their defense.
In one case, Kelce found a yawning chasm and ran 54 yards before he was finally brought down by the Chargers.
"The younger Trav would have scored on that one," Mahomes said with a smile, "I'll say that."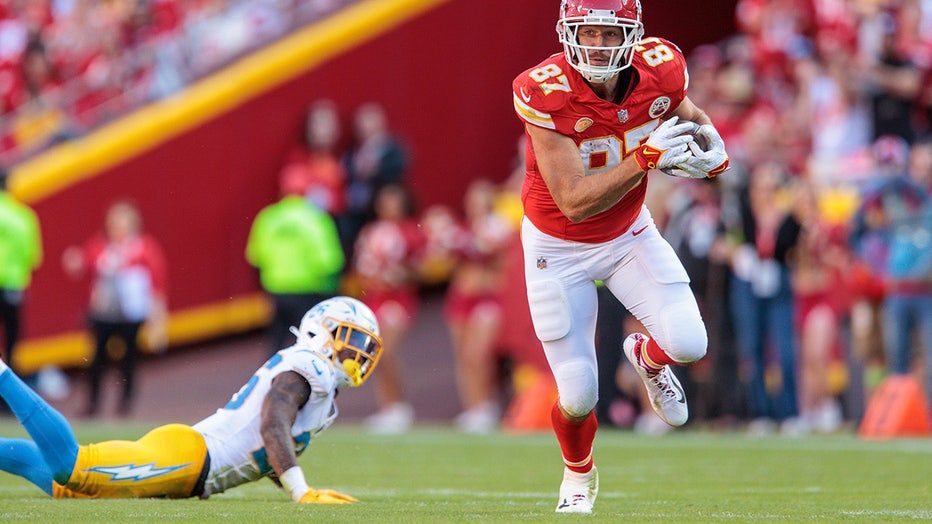 Kansas City Chiefs tight end Travis Kelce (87) runs the ball during the first half against the Los Angeles Chargers on October 22, 2023 at GEHA Field at Arrowhead Stadium in Kansas City, Missouri. (Photo by William Purnell/Icon Sportswire via Getty I
He might not have been that open, though. Mahomes said the biggest difference in the 34-year-old Kelce from the one who broke into the league a decade ago is his ability to diagnose what the defense is doing, then quickly find a way to counteract it.
"He's played every single team and every single coverage," Mahomes said, "and knows every way to make them pay."
That much is true regardless of whether Swift is in the house.