Justin Timberlake to play England-Croatia on O2 Arena big screens before London concert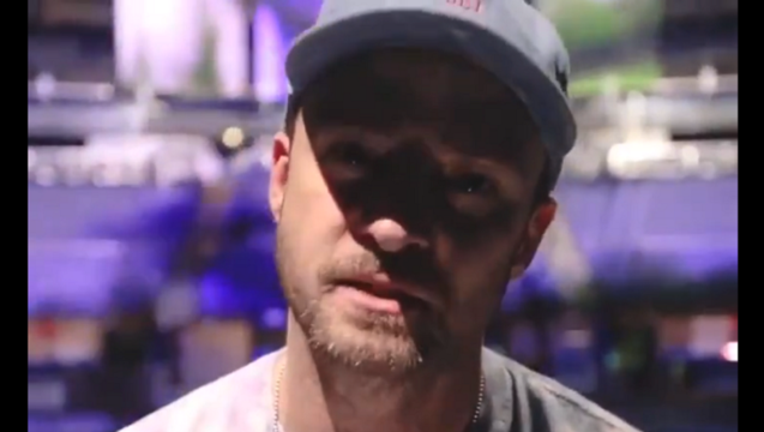 article
Justin Timberlake has joined the English bandwagon.
The singer announced that he will be streaming the Wednesday 2018 FIFA World Cup semi-final match between England and Croatia on the big screens at the O2 Arena in London, just before his concert. Timberlake said it's "the first time ever" that the arena will open its doors early for an event.
The concert was previously scheduled to overlap with England's first World Cup semi-final appearance since 1990, when the squad lost in penalty kicks to West Germany.
"Come here and we'll watch it together," Timberlake said in a video posted on social media. "I mean I want to see it. You want to see it. We all want to see it. We're going to watch this together."
Timberlake played Monday night in the arena and expressed his support for the English side.
"Somebody told me the first time I came here that I became an honorary Brit," Timberlake said, according to Sporting News.
He closed both his social media video and his Monday concert with the lines to the English soccer anthem "Three Lions," which was written in 1996 and has become the song of the summer for British fans watching their team on soccer's biggest stage.
"It's coming home!" he exclaimed.