Panther's Greg Olson talks Falcons defense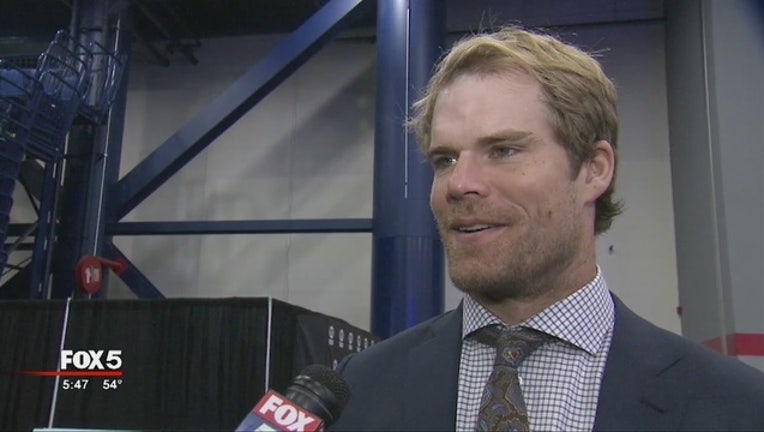 article
HOUSTON - Most of the talk leading up to Super Bowl LI on the Falcons side has been about Matt Ryan, Julio Jones, and the Falcons offense. But if they are to beat the Patriots on Sunday night, it's going to require a great effort from their young defense as well.
Nobody knows this Falcons team better than their division rivals, the Saints, the Buccaneers and of course the Panthers. Carolina tight end Greg Olson knows what it's like to face this Falcons defense.
FOX 5 Atlanta's Buck Lanford caught up with Olson, who was in this exact position as the Falcons last year at the Super Bowl.
Olson: "I think the Falcons defense doesn't get enough credit, I think they are young, but they're athletic. I think they're fast. I think as the year went on, we know firsthand, they got better and better. Obviously, it's a unique challenge playing against a Tom Brady-led offense, but I think if they hang in there, get after them upfront, and tackle them in space, I think that's where the patriots can do a lot of damage, run and catch with those guys out of the slot and in the backfield. If those linebackers and secondary guys can use their speed and athleticism and keep short gains from being big ones, I think they will be fine."
Lanford: "When it's a team in your division, does it make you pull for them or root against them because they are in your division?"
Olson: "I think it would be tough to see your division rival win the Super Bowl, let alone a year after we got there and didn't take advantage of it. So, that would be a tough one for Atlanta to be celebrating in our face a little bit, so we'll see."
Carolina fell to the Broncos 24-10 in last year's Super Bowl. The last time an NFC South team won the big game was Super Bowl XLIV, when the Saints beat the Colts. The Falcons hope to snap that 7-year drought on Sunday.
Super Bowl LI will be played at NRG Stadium in Houston, Texas on Feb. 5 at 6:30 p.m. Full coverage can be found on FOX 5 Atlanta.