Super Bowl Snackday: 70 percent of fans stick to appetizers on gameday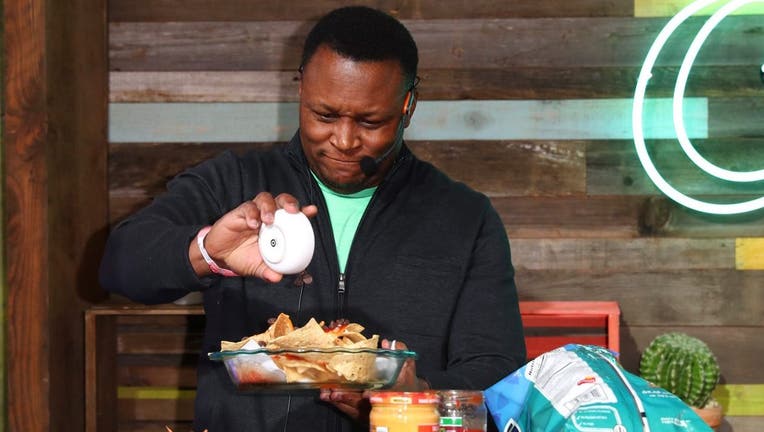 article
CHICAGO - Call it a culinary interception: Appetizers have ripped the starring role at the Super Bowl from the hands of entrees.
A recent survey of U.S. residents found that when it comes to feasting on the biggest night in sports, folks just want to snack. Of the approximately 1,000 people surveyed (via the survey platform Prolific), roughly 70 percent said they primarily eat appetizers on Super Bowl Sunday. Entrees trail at a distant 18 percent – so if this was a game, the apps would win in a blow-out. People who "mainly drink" followed at 10 percent, with those who zero in on the desserts making up only two percent.
And since 83 percent – that's over 4 out of every 5 people! – plan to watch the Super Bowl, it looks like a lot of sliders, wings, meatballs, and chips with guacamole will be devoured on Feb. 12 when the Philadelphia Eagles face off against the Kansas City Chiefs at Arizona's State Farm Stadium.
The survey (commissioned by the online equipment auction house Bid on Equipment and conducted via the survey platform Prolific) offers more tasty nuggets of data – snack-sized, you might say. Read on for more.
Buffalo Wings triumph
The road to the Super Bowl may have ended for the Buffalo Bills, but for buffalo wings, victory awaits. According to the BoE survey, 38 percent of survey respondents plan to eat buffalo wings during the Big Game. That's nearly 2 in 5. The survey did not disclose how many among the 38 percent will follow those wings up with celery, but based on our anecdotal observations at Super Bowl parties in previous years, the blue cheese will be popular, but the celery sticks will stay on the sidelines. (That is, unless there's hummus nearby. Then all bets are off.)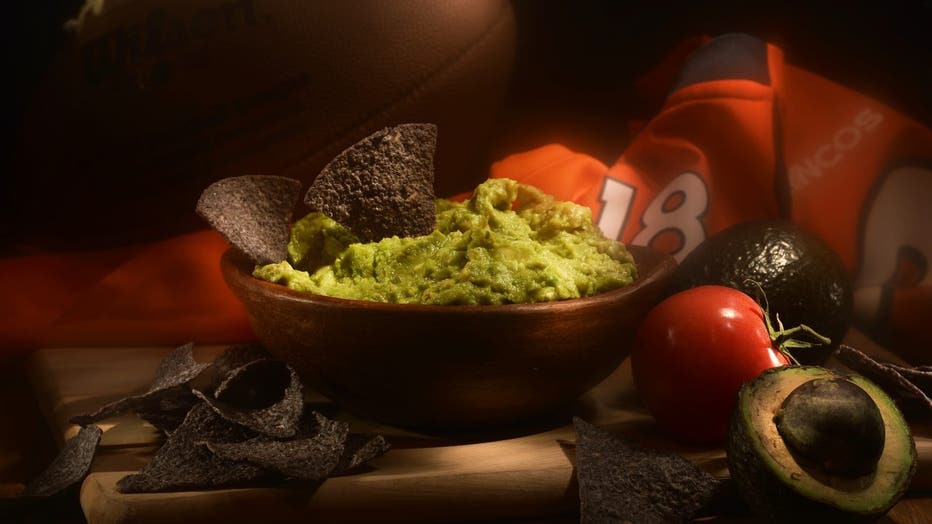 DENVER, CO - JANUARY 23 : Studio photos of guacamole, one of four dips to make for those Super Bowl parties on Thursday, January 23, 2014. (Denver Post Photo by Cyrus McCrimmon)
RELATED: Super Bowl 57: All you need to know
Sober Bowl? Alcohol-free drinks best beer, cocktails
Here's another surprising stat: When asked to choose their go-to Super Bowl beverages, 43 percent said they look forward to a nice alcohol-free beverage on game day. But beer-makers have nothing to fear: 41 percent also listed an ice-cold brewski as their beverage MVP. Of those surveyed, 41 percent also indicated that they'll be drinking some water (sensible!) while fewer plan to nurse a cocktail (20 percent) or a glass of wine (12 percent).
Over-eating, over-drinking and edibles, oh my
The 41 percent of folks who plan to drink water have got the right idea because nearly 1 in 5 respondents admitted that they tend to overindulge in alcohol during the Super Bowl (19%). But hey, it's statistically likely that those folks aren't drinking on an empty stomach: 41% said they typically eat too much on game day. (Those wings aren't going to eat themselves!) 
At least some of those revelers will have more reasons to graze on snacks. Approximately 1 in 6 of those surveyed (14 percent) plan to smoke cannabis during the Super Bowl, making it all the more likely that they'll develop a case of the halftime munchies. And a smaller percentage have a plan to multitask a bit, as 7 percent plan to consume cannabis edibles (snacks that make you want to snack!) while they watch the game. 
RELATED: Super Bowl Countdown Moment: The Helmet Catch
About the survey
The Bid on Equipment-commissioned survey was conducted in December 2022 and included responses from 1,053 people (50 percent male, 49 percent female and 1 percent non-binary or gender non-conforming). Participants ranged in age from 18 to 80, with an average age of 40 (a whopping five years younger than Tom Brady).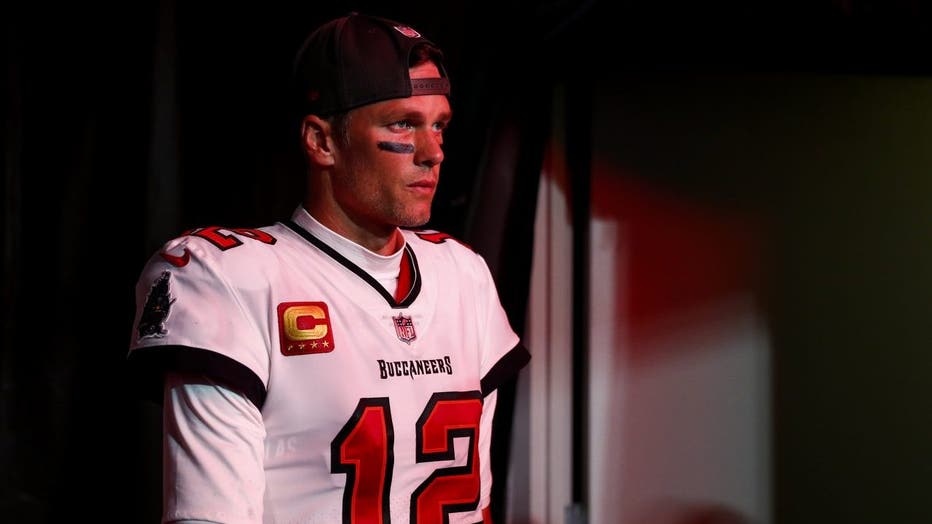 TAMPA, FL - JANUARY 16: Tom Brady #12 of the Tampa Bay Buccaneers walks through the tunnel prior to an NFL wild card playoff football game against the Dallas Cowboys at Raymond James Stadium on January 16, 2023 in Tampa, Florida. (Photo by Kevin Sabi
How to watch the Super Bowl this year
This year's Super Bowl will be held on Sunday, Feb. 12. Kickoff is scheduled for 6:30 p.m. EST; programming begins at 6 p.m. EST. This year's game will be broadcast exclusively on FOX, so whether you're tuning in to see the Philadelphia Eagles face the Kansas City Chiefs, watching for the commercials or just want to see Rihanna's Halftime Show, make sure you've got your snacks ready to go by 5:59 p.m. EST.
WATCH FREE ON TUBI: "The Great Brady Heist"
Where to stream the Super Bowl for free
You can stream the championship game on FOXSports.com, via the FOX Sports app and in the NFL+ app.