Texas Rangers add second Dilly Dog stand due to popular demand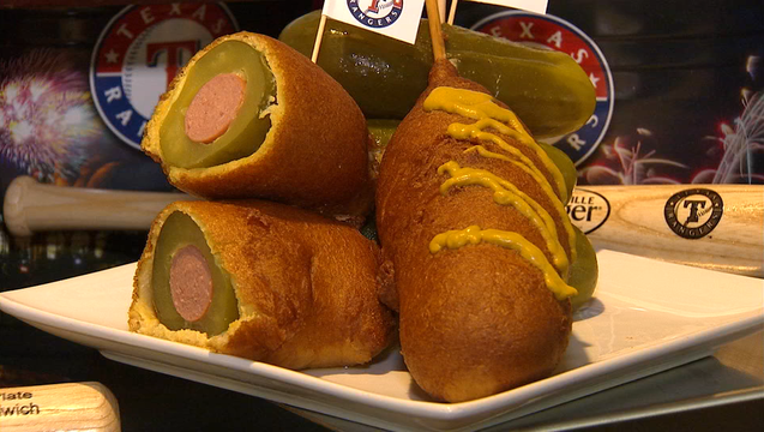 article
One of the most bizarre food items at Globe Life Park is so popular that Texas Rangers officials are adding a second stand due to popular demand.
The Dilly Dog – a hot dog inside of a pickle that's battered and fried like a corn dog – garnered nationwide attention when it was unveiled days before the 2018 baseball season.
Rangers officials said nearly 2,500 Dilly Dogs were sold during the season-opening series against the Astros. Lines were so long and demand so strong that the team announced on Wednesday a second concession stand will now sell the item.
"We have been overwhelmed at the demand for the Dilly Dogs by fans at Globe Life Park," said Sportservice Arlington General Manager Casey Rapp. "As a result we are adding a second location where fans can purchase this tasty treat. This will allow our customers to buy their Dilly Dogs and get back to their seats to enjoy the game."
Fans can purchase Dilly Dogs at the State Fare Stand behind Section 41 on the main concourse and at the new location behind Section 9, also on the main concourse.
The Rangers return home on Friday for a six-game homestand against the Blue Jays and Angels.