The Eagle Way is similar to the Patriot Way: No egos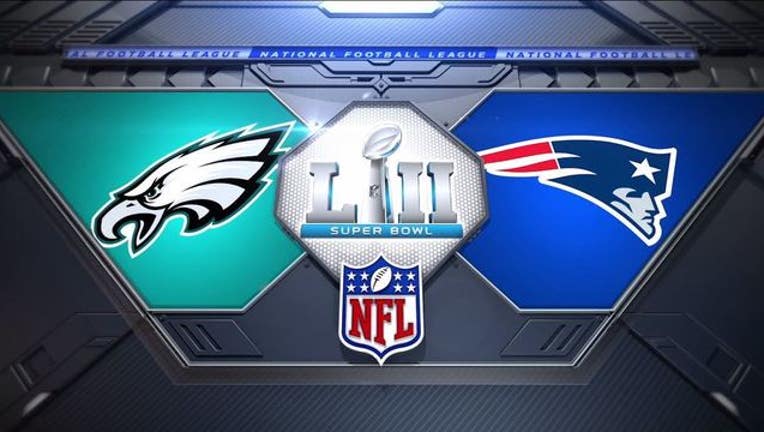 article
BLOOMINGTON, Minn. (AP) - Bill Belichick's impressive resume makes it easy for the five-time championship head coach to mandate that players check their egos before joining the New England Patriots.
Doug Pederson didn't have a hard sell, either.
The Philadelphia Eagles are an unselfish group that prioritizes winning over personal accomplishments. It's a major reason why the Eagles (15-3) are playing the Patriots (15-3) in the Super Bowl on Sunday.
"It's a group that doesn't really care who gets the ball. The bottom line is trying to win the game," Pederson said. "I didn't have to sell it too much."
Pederson was 7-9 last year in his rookie season as head coach but has guided the Eagles from worst to first in search of the franchise's first NFL title since 1960. He found a way to blend a young locker room with a mix of accomplished veterans.
The team added veteran receivers Alshon Jeffrey and Torrey Smith, running backs LeGarrette Blount and Jay Ajayi, defensive linemen Chris Long and Tim Jernigan and defensive backs Ronald Darby, Patrick Robinson and Corey Graham.
"I can remember this team showing up in April and talking about being at this place, talking about our dreams, aspirations and focusing on a grind," safety Malcolm Jenkins said.
"Guys being unselfish, adding guys along the way that added to the team and continued to push, and every time we won and had some success - we even had some adversity - the team believed more and more. It's been awesome to be a part of."
Blount led the NFL with 18 touchdowns rushing and earned his second Super Bowl ring last season in New England. He didn't get a carry in a loss at Kansas City in Week 2 and never complained. Same with Jeffery, who went from No. 1 receiver in Chicago to being one of the guys in Philadelphia.
"We couldn't care less how many catches or how many carries or how many yards any one guy has," Blount said. "We all have one common goal in hand. We all have one thing that we all want more than anything. You can't be selfish when everybody has one common goal because you have to make sacrifices for the better of the team. We've done that and it's gotten us this far."
Pederson set the tone and Carson Wentz carried it out with his team-first attitude and that filtered down the roster.
"He's the most humble guy you come across," Pederson said. "He'll give it right back to the team."
It was a smooth transition to Nick Foles after Wentz got hurt. Foles also is a respected leader who leads by example. It's not a coincidence the Eagles sought this type of player.
"This is the most selfless team I've ever been around," Pro Bowl tight end Zach Ertz said. "Guys don't care about stats. They only care about winning. Doug is the best coach I've been around in managing players. He lets us show our personalities and if he needs to talk to somebody, he does it quietly and in a mild-mannered way. His selfless leadership is a big reason we're here."
The team is one of the closest-knit groups in the league and players genuinely care about each other and spent plenty of time together.
"When you see guys hanging out with players from other position groups, it's special," defensive tackle Fletcher Cox said. "I would go eat dinner with Donnie Jones. You don't see a guy hanging out with a punter."
If the Eagles win a few championships, perhaps the standard Pederson has set will eventually become similar to Belichick's Patriot Way. They have to get the first win first.