Three 2018 FIFA World Cup rivalries to watch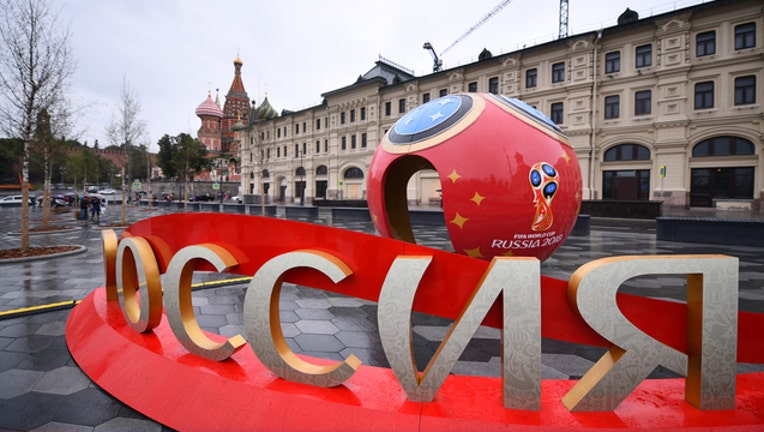 article
(WJBK) - Everyone loves a good rivalry. It's the fire between opponents that keeps up coming back and in the 2018 FIFA World Cup, several teams headed to Russia have a contentious history on the pitch.
ARGENTINA VS. BRAZIL
Often called the "Battle of the South Americans," this rivalry is one for the ages. The pair, which ranked number 1 on ESPN FC's list of greatest international football rivalries, has met 109 times with -- get this -- 41 wins for Brazil and 41 wins for Argentina, along with 25 draws.
FIFA calls them the "essence of football rivalry," and after a big win over Brazil in Italy, infamous Argentinian player Diego Maradona once said, "My country loves beating Brazil more than any other team. The same goes for them! They get more pleasure from a victory over us than from one over the Netherlands, Italy, Germany or anybody else. Like us. Like me. Nothing is as beautiful as beating Brazil."
Then there was the Holy Water Scandal of 1990. In a 1-0 defeat, Argentina eliminated Brazil in the World Cup in a second-round game -- but Brazil alleges it was all becomes of some tainted water. During a pause in play, an Argentinian staff member gave Brazilian defender Branco a water bottle. Branco reported feeling drowsy and unable to keep up with Argentina, who went on to win the match. Brazil threatened to sue the Argentine Football Association but they denied the allegations.
All that and yet, somehow the two South American powerhouses have yet to meet in a World Cup final. Let's see if that changes.
SPAIN VS. PORTUGAL
Arguably one the most fiery rivalries in the World Cup, this one comes with its own nickname: the Iberian Derby. The two will face off early on in a Group B match on Friday, June 15. Despite being neighbors, they've only faced off 36 times -- 18 wins for Spain, 12 draws and 6 wins for Portugal. Each team features stars, including Cristiano Ronaldo of Portugal and Sergio Ramos of Spain. They last met in the 2012 European Championship with a 0-0 draw.
What makes this rivalry unique is its historical roots. Back in 1581, King Henry of Portugal died without an heir, so Philip II of Spain took the throne. He united both the Spanish Crown and the Crown of Portugal, creating the Iberian Union (hence the football nickname). But then in 1640, Portugal fought for its independence in the Portuguese Restoration War against Spain, sparking international spats for the next couple of centuries.
BRAZIL VS. URUGUAY
It's a phrase that still sparks strong emotion from Brazilians to this day -- "The Marazanazo." It was 1950 and Brazil was the host country of the World Cup, and also taking on Uruguay in the final showdown. The Brazilians were all but guaranteed victory -- all they needed to do was draw and they would win the FIFA World Cup.
In a devastating blow, Brazil lost to Uruguay 2-1. It was said to be silent in the stadium, except for the cheers and celebrations from Uruguayans. Some fans suffered heart attacks, while others even took their own lives. While decades have passed since that fateful day, that important piece of football history still looms in the back of Brazilians' minds each time the teams face off.
The 2018 FIFA World Cup begins June 14 on FOX.