Tim Tebow works out for baseball scouts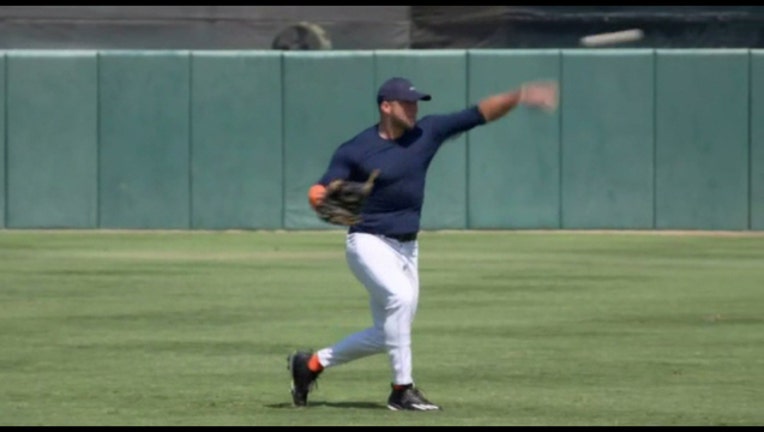 article
Former NFL quarterback Tim Tebow held a tryout for interested MLB teams on Tuesday as he attempts to pursue a professional baseball career.
There were representatives from about 20 major league teams watching him run, catch and throw at a Los Angeles ball park.  He also took batting practice.  One of his hits reportedly went over the stadium scoreboard and was estimated to travel 400 feet.
Among the teams that planned to attend were the Braves, Yankees, Marlins, Padres, Royals, Phillies, Reds, Red Sox, Angels and Dodgers.
Tebow hasn't played organized baseball since his junior year in high school.  He has already received a contract offer from an independent league team in Illinois.
The 2007 Heisman Trophy winner last played regular season professional football in 2012.  He played preseason football for the Philadelphia Eagles in 2015 but was cut before the season started.