Saban: Alabama players topped $3 million in NIL money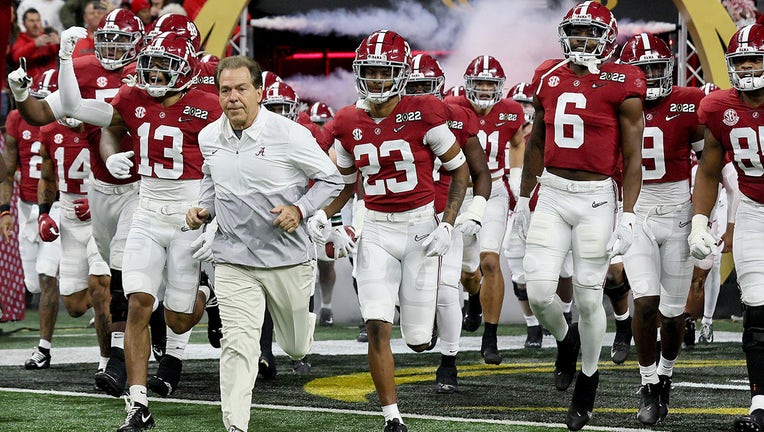 article
ATLANTA - Nick Saban has been vocal about his issues with the status quo in name, image and likeness deals and their use in recruiting.
But it's not like Alabama's coach and his players haven't benefited, too. Saban said Crimson Tide players have made more than $3 million in NIL money.
"The biggest concern is how does this impact and affect recruiting?" he said Tuesday at the Southeastern Conference Media Days. "On the recruiting trail right now, there's a lot of people using this as inducements to go to their school by making promises they may or may not be able to keep in terms of what players are doing.
"I think that is what can create a competitive balance issue between the haves and have-nots. We're one of the haves. Don't think that what I'm saying is a concern that we have at Alabama because we're one of the haves."
RELATED: Florida QB Anthony Richardson drops 'AR-15' nickname, says he no longer wants to be 'associated' with gun
The touchy topic boiled over in the offseason after Saban singled out Texas A&M and other schools for using the NIL deals in recruiting. Aggies coach Jimbo Fisher fired back at his former boss and denied any wrongdoing in his program, which landed the No. 1 recruiting class in the country.
"I think they both kind of illustrate the frustration of how things are right now," Mississippi State coach Mike Leach said. "It's not sustainable, so something's going to change."
Leach says as things stand "college athletes have more privileges than anybody at any other professional level."
"Go up to your next favorite NFL guy, say: 'Hey, I heard in the NFL they're going to have unmitigated free agency, 365, 24/7. And, by the way, there's not going to be any salary cap or draft, you're just going to have bidding wars,'" Leach said. "Just watch the expression on their face. Don't look at anything else or write down any notes because the expression on their face will be well worth it."