Families, children rescued from Seagoville community after flash flooding
SEAGOVILLE, Texas - People who are wheelchair-bound and families with children were rescued Monday afternoon in rural Seagoville in Dallas County.
All afternoon, fire crews made multiple trips into the community to save people. More than a dozen people needed help.
MORE: Flash flooding in North Texas leads to high-water rescues, road closures and submerged cars
Dallas County Fire-Rescue brought people to safety as floodwaters inundated mobile homes and trailers off Beckett Road.
Nolen Williams and his 2-year-old dog were among those rescued.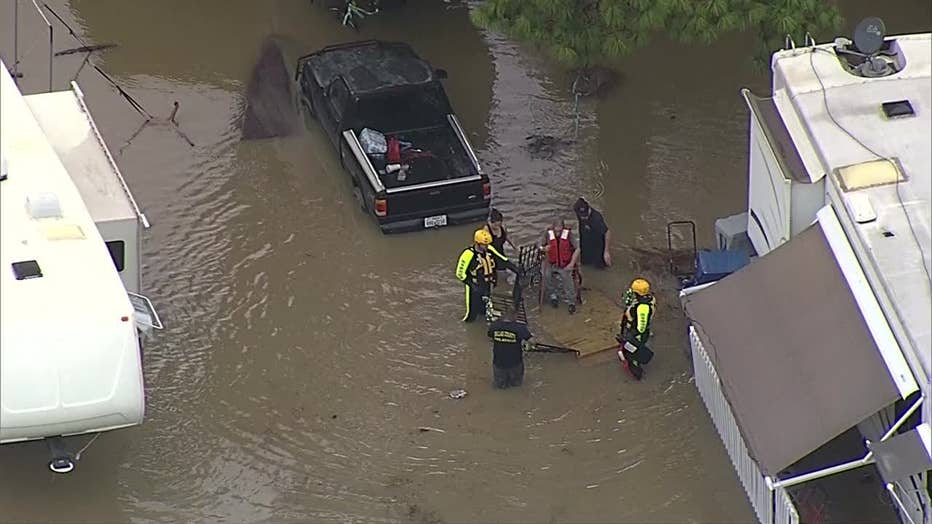 "Oh, man. It's waist deep," he said. "When you can't walk very far, like I can't. It's really scary, you know. I can only walk about 30 yards at a time."
Video from SKY 4 shows an older gentleman in a wheelchair being rescued on a makeshift raft. Children were in the arms of firefighters being carried to safety. 
The water is now contaminated with oil, gasoline and diesel from RVs on the property, according to Dallas County Fire. They spent several hours assisting people who were stranded. The water was more than four feet high.
Earlier in the day, it was as high as nine feet.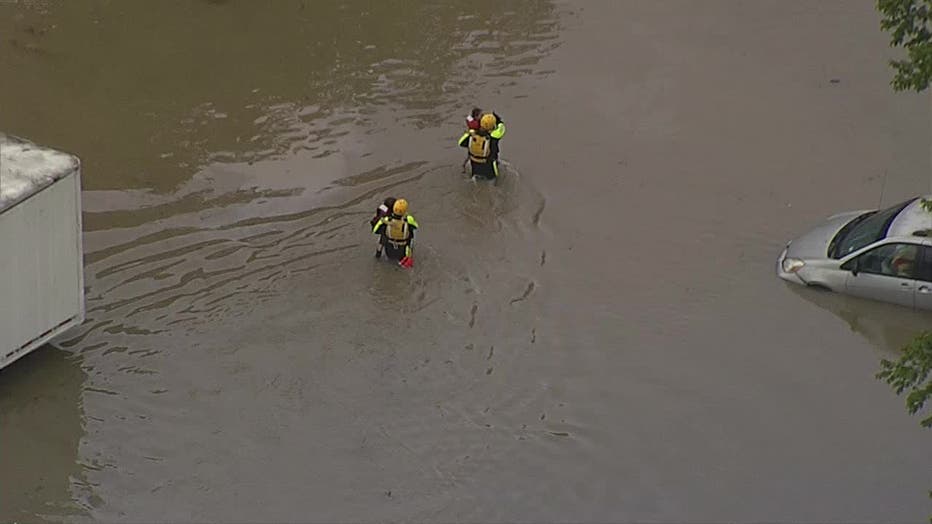 Rescue teams help save children in Seagoville after heavy flooding.
A fire truck was used to rescue more than a dozen people as it made several trips down to the community that flooded out.
8-year-old Isabella Heiple says the water took over quickly. She says she's homeschooled and was with her grandmother.
"I just thought it was going to be a little flood and then I just didn't think about anything that it was going to be that big," she said.
Thankfully, everyone was rescued.
A flood like this is rare, according to ones living there.
Williams is grateful for the firefighters. He says if it weren't for them, he and his dog might not be alive.
"I would've never made it," he said.
Nine dogs and one cat were also rescued from the community. 
An elderly lady was also rescued on a different portion of the road.