Large alligator kills 85-year-old Florida woman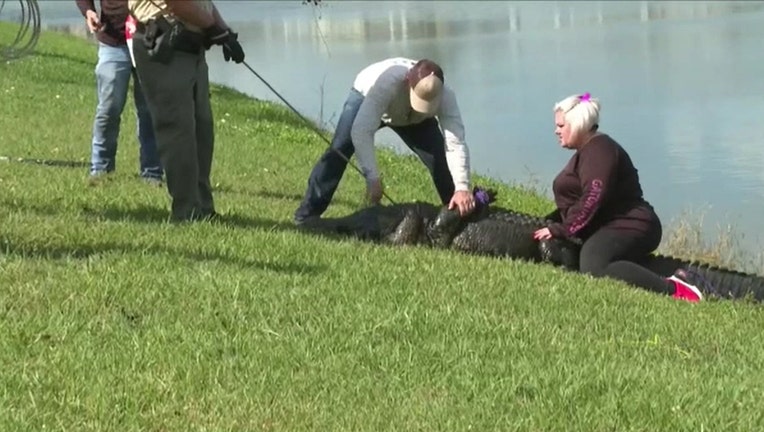 article
FLORIDA - Florida officials say an 85-year-old female was killed Monday in an incident involving an alligator.
The Florida Fish and Wildlife Conservation Commission (FWC) and the St. Lucie County Sheriff's Office responded to reports of an alligator bite incident at 6788 Picante Circle in Spanish Lakes Fairways, a 55-plus living community, near Fort Pierce.
Witnesses to the incident called 911.
Sheriff Ken Mascara told WPTV that the alligator was close to 11 feet long.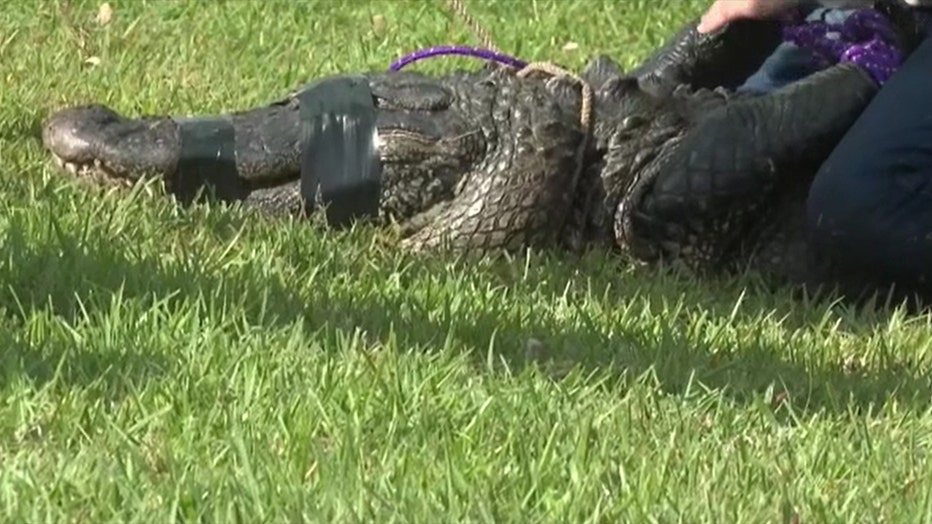 An alligator killed an elderly woman in Florida. (WPTV/WFLX)
Officials recovered the victim's body and captured the alligator involved in the incident.
RELATED:  Four-foot alligator found in NYC neighborhood
"Our thoughts and deepest sympathies are with the family and friends of the victim," the FWC said in a statement.
It was unclear what took place before the attack.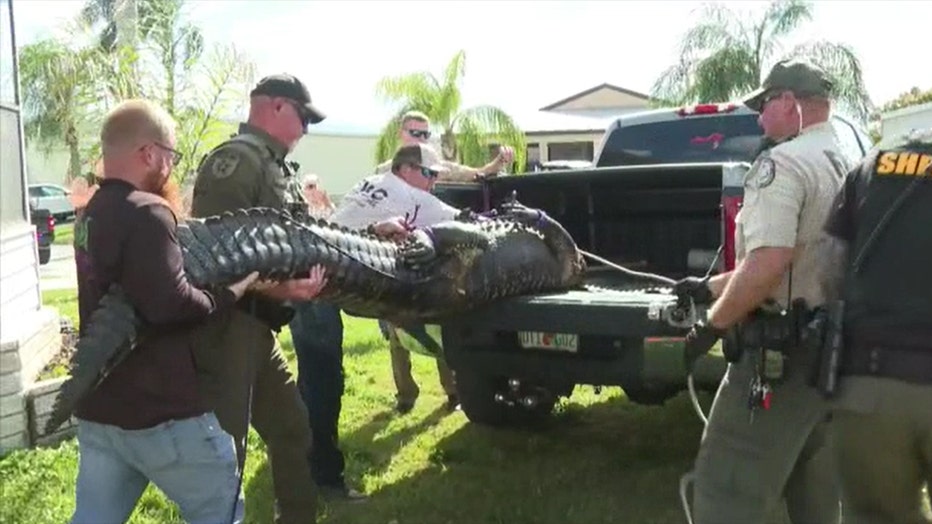 An alligator killed an elderly woman in Florida. (WPTV/WFLX)
Serious injuries caused by alligators are rare in Florida, according to officials.
The FWC has a Statewide Nuisance Alligator Program (SNAP) to address complaints concerning specific alligators believed to pose a threat to people, pets or property.
People with concerns about an alligator can call FWC's toll-free Nuisance Alligator Hotline at 866-FWC-GATOR (866-392-4286).