Allison Mack allegedly came up with the idea to brand 'slaves' in sex cult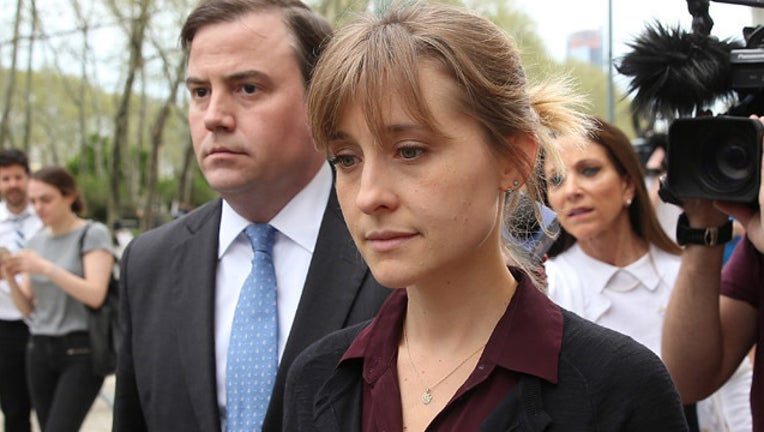 article
Allison Mack explained in detail how the alleged sex cult Nxivm worked, opening up to The New York Times before she was arrested for sex trafficking.
Nxivm mastermind Keith Raniere's alleged associate spoke to the Times and described a pyramid scheme-like system where "masters" recruited "slaves" who would in turn recruit others in order to become masters of their own.
Read 'Smallville's' Allison Mack pleads not guilty to sex trafficking after arrest
The "Smallville" star's introduction to Nxivm came when she was unhappy with her television acting career and allegedly asked Raniere to "make her a great actress again."
Read 'Smallville' actress Allison Mack arrested for alleged sex cult involvement
In her conversation with Times reporter Vanessa Grigoriadis, Mack explained she came up with the idea to begin branding slaves by looking at her own tattoos that "mean nothing." According to the report, Mack wanted to incorporate a sort of unifying emblem that was "something more meaningful, something that took guts."
Read more on FOX NEWS.