Attention pours in for young musicians who pulled off throwing a punk concert on BART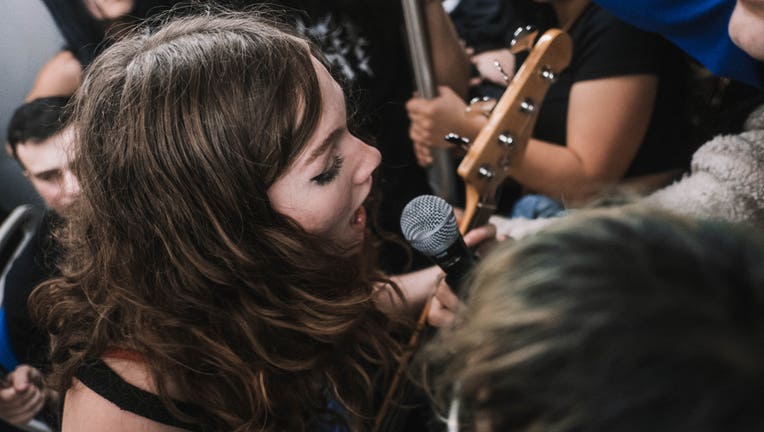 article
SAN FRANCISCO - Two Bay Area punk bands have been getting a lot of attention since throwing a huge, largely improvised show on a BART train on Friday night.
The bands, False Flag and Surprise Privilege, rocked the last car of BART's blue line, starting from the 16th Street Mission stop in San Francisco with plans to make it to the Dublin/Pleasanton station.
SEE ALSO: Mayor, exuberant crowd celebrate new service on Central Subway's T-Third line
SEE ALSO: Watch: Will Ferrell joins son's band on stage, brings the cowbell
Last week, the musicians put out the word on Instagram, posting a flyer that showed details, including a drawn out map of their planned trip. The flyer was captioned: "wish us the best of luck and the lowest of fines." 
They invited fans to hop on and enjoy the mobile concert.
And a couple of days prior to the show, the conscientious, mindful punk musicians put out specific instructions on the code of conduct they expected from concert-goers. 
"It's not our intention to wreck the place or cause any kind of damage, this is meant to be fun," Surprise Privilege shared on an Instagram story, adding, "Be respectful of each other and don't let anyone get hurt." The band also implored its fans not to leave trash behind and "pick up after yourself."
So what followed might be called organized, or unorganized chaos. 
The young musicians, with all of their equipment, including bass, guitar, drum set and amplifiers, got on at 16th and Mission, set up at the back of a train, and started playing as fans arrived in droves.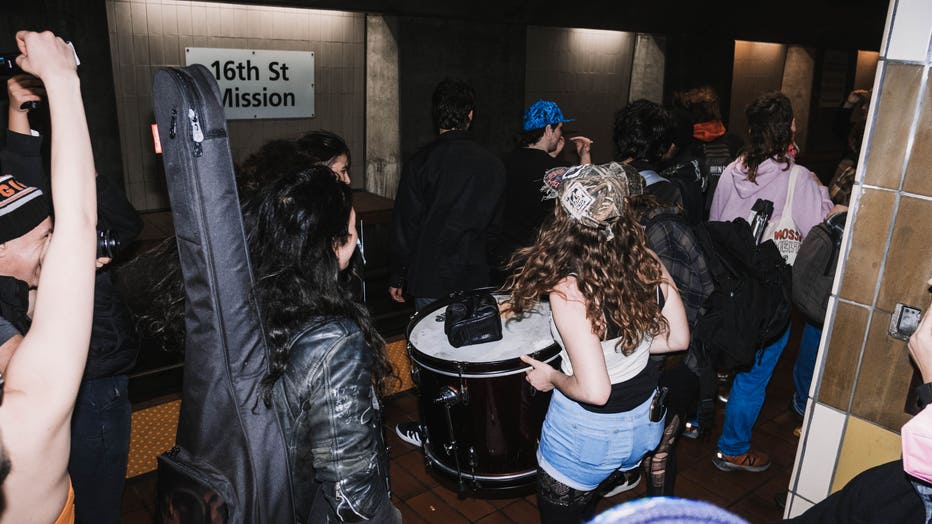 Bay Area punk bands False Flag and Surprise Privilege got on at the 16th St. Mission BART station in San Francisco to hold a concert on a train on Friday, Jan. 6, 2023.  (Chris Parker/Instagram @very.cool.photography.page)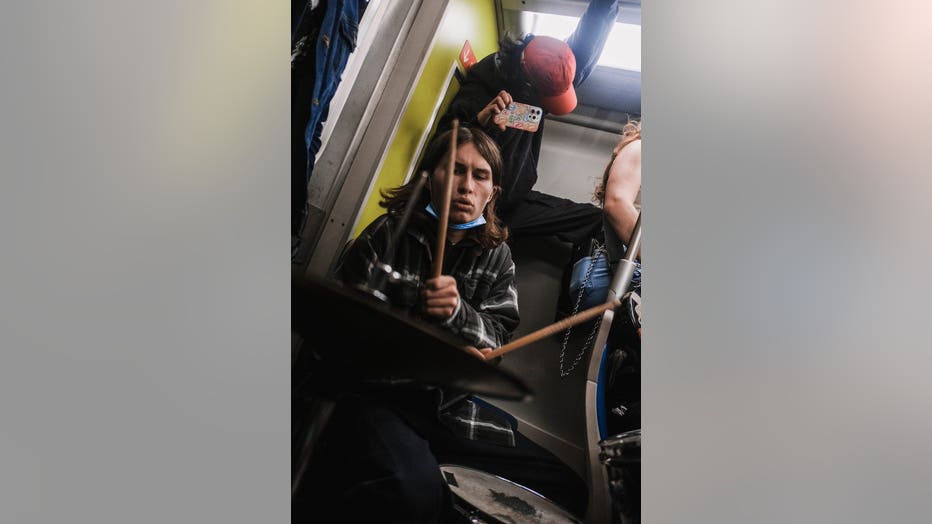 Bay Area punk bands Surprise Privilege threw a concert on BART on Jan. 6, 2023. (Chris Parker/Instagram @very.cool.photography.page)
Videos and photos that circulated on social media showed a packed car, wall to wall with bodies, with young people dancing, many hanging off the train's handrails. At one point, as many as 300 people were estimated to be in the crowd. It was an all out punk rock party.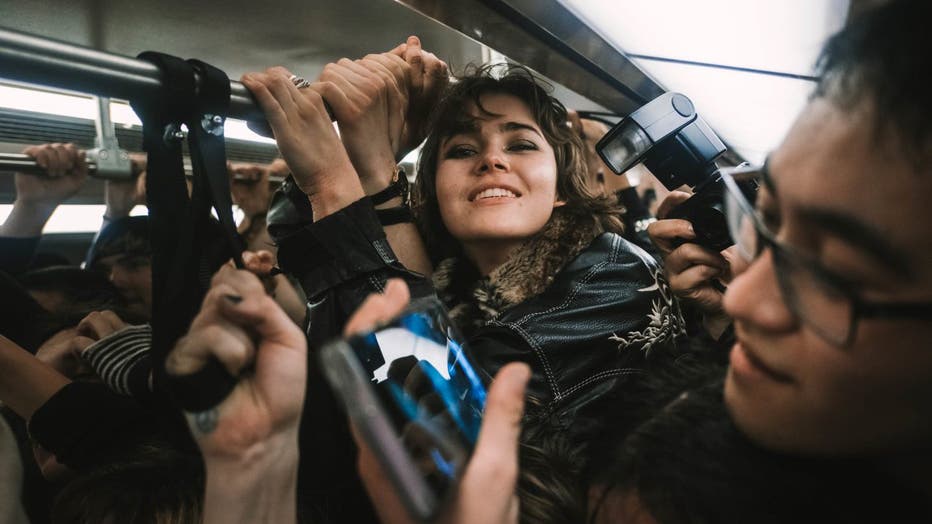 Fans of Bay Area punk bands, False Flag and Surprise Privilege, packed a BART car for a concert held on a train on Friday, Jan. 6, 2023. (Chris Parker/Instagram @very.cool.photography.page)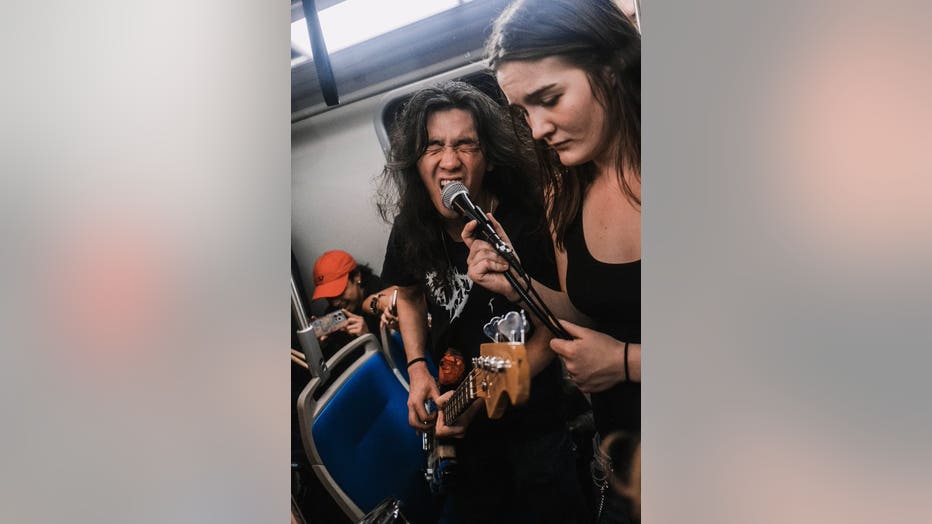 Surprise Privilege joined fellow punkers of the band False Flag for a packed show on BART on Jan. 6, 2023. 
But the fun for the concert-goers didn't last too long. 
Roughly 25 minutes into the ride, BART police got on the train at the Fruitvale station in Oakland and broke up the crowd.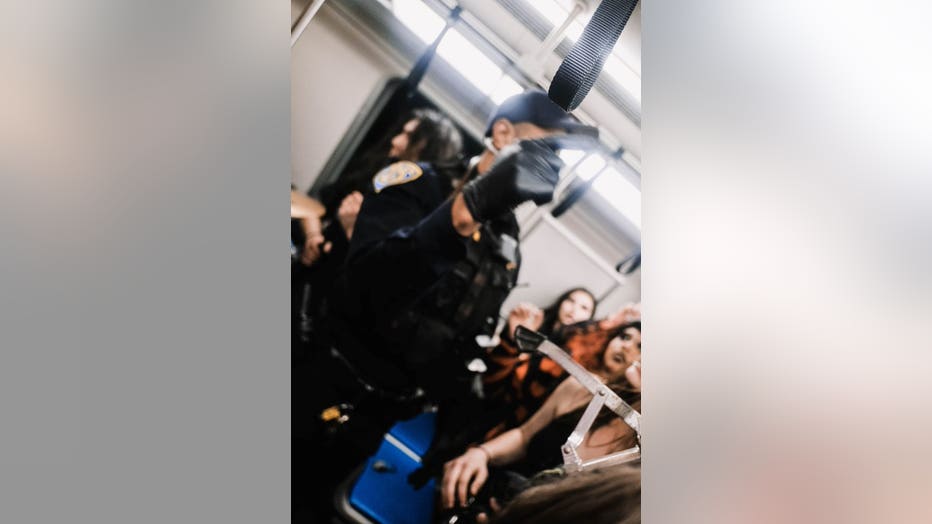 At the Fruitvale station in Oakland, Calif., BART police broke up a punk show performed by False Flag and Surprise Privilege. (Chris Parker/Instagram @very.cool.photography.page)
Surprise Privilege later shared a message saying "It was fun," and apologized to those fans who didn't get a chance to hop on to catch the show. 
Fans said the turnout was representative of the popularity and grassroots nature of the two local bands.
"Surprise Privilege and False Flag have been putting in work hosting DIY punks all around SF for almost a year and a half now, so I wasn't too surprised by the fact so many punks showed up 'cause they both have grown quite their own following," Chris Parker, photographer and close friend of the band members, told KTVU. 
The band is made up of young adults in their teens to 20s, with False Flag's members in college, attending Stanford University, according to the Cody Azumi, the bassist and vocalist for Surprise Privilege. 
The musician said even organizers of the event were surprised by the widespread reach of their performance. 
"It seems to have created a buzz throughout the so-called 'punk scene' on social media, but I don't think it went quite as viral as our label mean to push it to be," Azumi told KTVU. 
Since Friday's BART show, there have been an outpouring of kudos from fellow punk enthusiasts.
Twitter user @DavidSciacero wrote, "Punk Show on BART. I would have love this as a kid. Wait I love it now."
@letsgowatts tweeted, "So fun. This is the SF energy we need!" 
And on Instagram, @last_train_to_snarksville commented, "Bless the children for they are bringing the SF 90s back."
But not all applauded what the musicians did. Twitter user @harold_comrade commented, "As a person who rides Bart regularly and also goes to punk shows, this is incredibly annoying."
Nonetheless, there was a feeling of triumph among those who pulled off the now viral event. 
"This show exceeded everyone's expectations," Parker said. 
And as the musicians approached their improvisatory performance with care for their "mobile venue," they also put out a message of care to their fans who attended.
"Hope you all got home safe," Surprise Privilege wrote on social media after the show, as the band suggested that the musical experiment, while a lot of fun, would be a one-and-done, sharing, "We're never doing that again lol."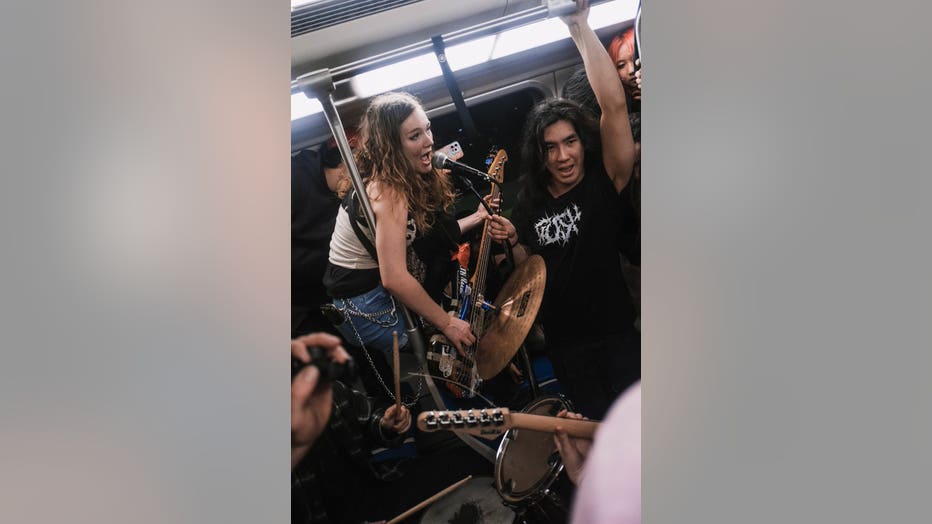 Surprise Privilege joined fellow punkers of the band False Flag for a packed show on BART on Jan. 6, 2023. (Chris Parker/Instagram @very.cool.photography.page)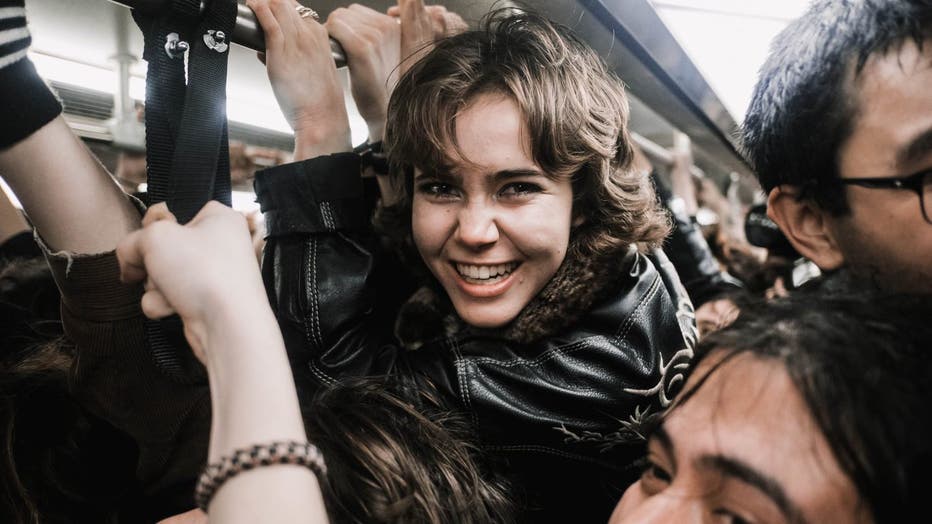 Fans of Bay Area punk bands, False Flag and Surprise Privilege, packed a BART car for a concert held on a train on Friday, Jan. 6, 2023. (Chris Parker/Instagram @very.cool.photography.page)