Disney warns flashing lights in 'Incredibles 2' could cause seizures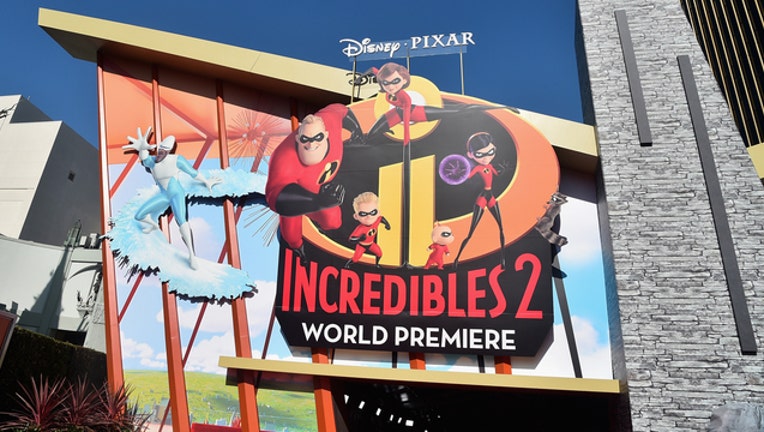 article
Moviegoers planning to watch Disney's "Incredibles 2" in theaters are being warned some scenes in the film could cause seizures.
The Epilepsy Foundation released a statement on Saturday raising concerns about flashing lights shown in the new Pixar animated film. It also asked Disney to issue a warning about the visual effects that could present problems to those who suffer from epileptic seizures or light sensitivity issues.
"Members of our community have expressed concerns about flashing lights in the new Disney Pixar movie 'Incredibles 2,' and, in certain instances, people having experienced a seizure during the movie," the Epilepsy Foundation said in a statement. "We stand with our epilepsy warriors and their families as they voice their concerns about the movie and appreciate the efforts some theaters have already made to post warning signs for people waiting to see the movie.
"To avoid any serious medical incidents, the Epilepsy Foundation is requesting that Disney Pixar post a warning on all its digital properties, including relevant websites and social media channels, about what has been described as 'flashing' and 'strobe' lights in its 'Incredibles 2' movie. There should be a warning of the potential effects on people with visual sensitive epilepsy or migraine features.
"For about 3 percent of people with epilepsy, exposure to flashing lights at certain intensities, or with certain visual patterns, can trigger seizures. This condition is known as photosensitive epilepsy and it's more common in children and adolescents, especially those with generalized epilepsy and a type known as juvenile myoclonic epilepsy."
Theaters have been posting an advisory warning issued from Disney stating, "Incredibles 2 contains a sequence of flashing lights which may affect customers who are susceptible to photosensitive epilepsy or other photo sensitivities."
"Incredibles 2" earned an estimated $180 million in North American theaters this weekend, surpassing "Finding Dory" as the best animated film opening of all-time.