Imagine Dragons, Macklemore, Skrillex lead ACLU concert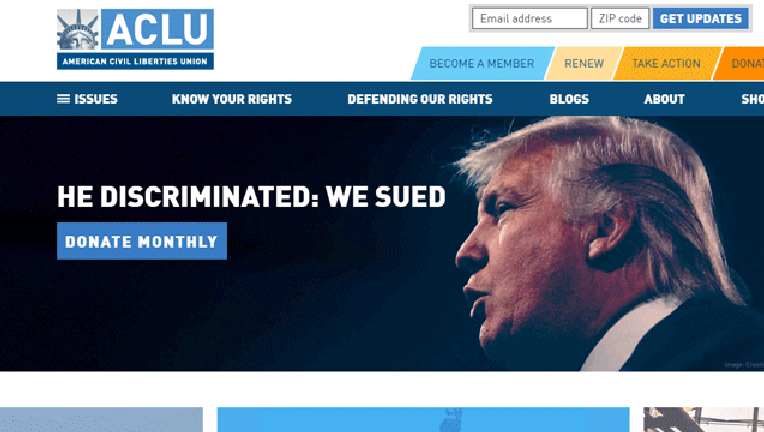 article
NEW YORK (AP) - Outrage over President Donald Trump's travel ban has prompted a spring fundraising concert for the American Civil Liberties Union that will feature a diverse lineup, including Macklemore, Imagine Dragons, Incubus, Miguel and Skrillex.
DJ and producer Zedd, a Russian-born immigrant, organized the April 3 concert called "Welcome!" at the Staples Center in Los Angeles. Other performers include Bebe Rexha, Camila Cabello, Machine Gun Kelly, Mija, Daya, Halsey and Tinashe.
"All of us artists have a huge responsibility, whether we want it or not," said Zedd, whose real name is Anton Zaslavski. "I was really surprised how above and beyond people were willing to go to be part of this show."
Ticket prices range from $49.50 to $249.50 and more for VIP experiences. The ACLU was chosen as the beneficiary because the organization has been fighting Trump's executive order on immigration, which included a temporary travel ban on people from seven Muslim-majority countries.
Zedd won a Grammy Award for "Clarity," which appeared on his 2012 debut album of the same name. His sophomore album, "True Colors," was released in 2015, and features "I Want You to Know" with Selena Gomez.
He was born in Russia and raised in Germany before coming to America and said he has never a politically outspoken person, until now. The travel ban struck a raw nerve and he reached out to all the music acts he could.
"This is something very personal and important to me," he said. "It felt natural and it felt like I had to use my voice to say what is on my mind. Whether people agree with it or not is up to them. Everybody should have their own opinion. But this is my opinion."
The concert's lineup includes musicians from a multitude of genres: rap, EDM, rock, pop and R&B. "For me, it was really important to try to get somebody from each market," said Zedd. "I mean, it's called 'Welcome!' Everything and everybody is welcome."
He said he hopes the artists collaborate, in the spirit of inclusion: "Hopefully there's some sort of natural swing where people will be interested in performing with somebody else that has nothing to do with their type of music," he said.
"It may be metaphorical but this still speaks for the same cause: Everybody comes together, no matter who you are, no matter what you do, we are all here together doing this for a good reason."
___
Tickets: http://www.axs.com/events/331469/bebe-rexha-camila-cabello-daya-halsey-imagine-dragons-incubus-machine-tickets?skin=staples&src=AEGSTAP_WMAINLAX010107001&tags=AEGSTAP_WMAINLAX010107001