Mary Lou Retton leaves hospital after life-threatening health scare: 'Mom is home'
U.S. gymnastics legend Mary Lou Retton has returned home from a hospital after battling pneumonia, according to her daughter McKenna Kelley.
"Mom is home and in recovery mode," she wrote on social media Monday. "We still have a long road of recovery ahead of us, but baby steps."
Kelley, one of Retton's four daughters, thanked the doctors, nurses and public for their support, adding, "Grateful doesn't scrape the surface of the posture of our hearts."
On Oct. 10, Kelley revealed that her 55-year-old mother was "fighting for her life" after being diagnosed with a rare form of pneumonia.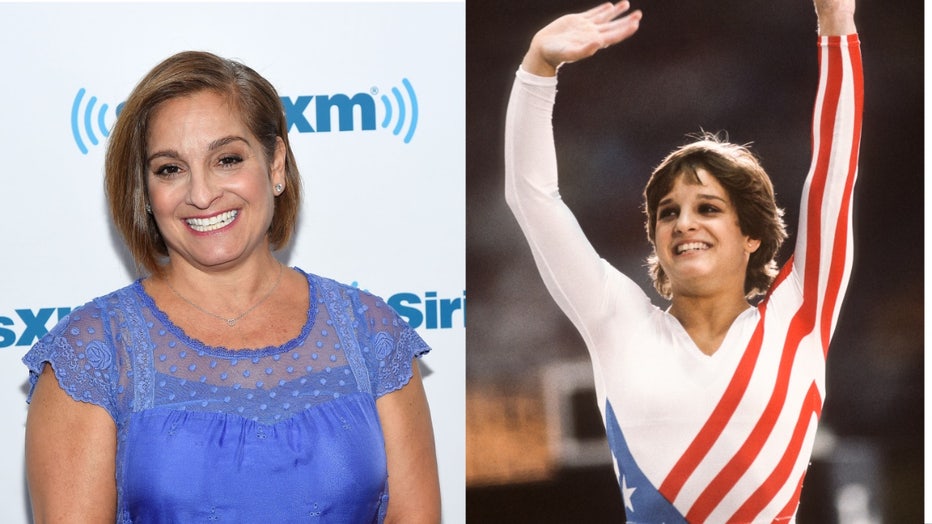 Mary Lou Retton (Credit: Ben Gabbe, David Madison/Getty Images)
She is not able to breathe on her own," she confirmed on a crowdfunding website set up for her mother.
On Oct. 14, Kelley posted an update that said Retton's breathing was becoming stronger and her path to recovery was "steadily progressing."
EARLIER: US gymnast Mary Lou Retton 'fighting for her life' due to pneumonia
Retton became the first American woman to win the gold medal in the Olympic all-around gymnastics competition in 1984. She received perfect 10s on both the floor and vault events and scored a 9.850 on the balance beam and 9.800 on the uneven bars.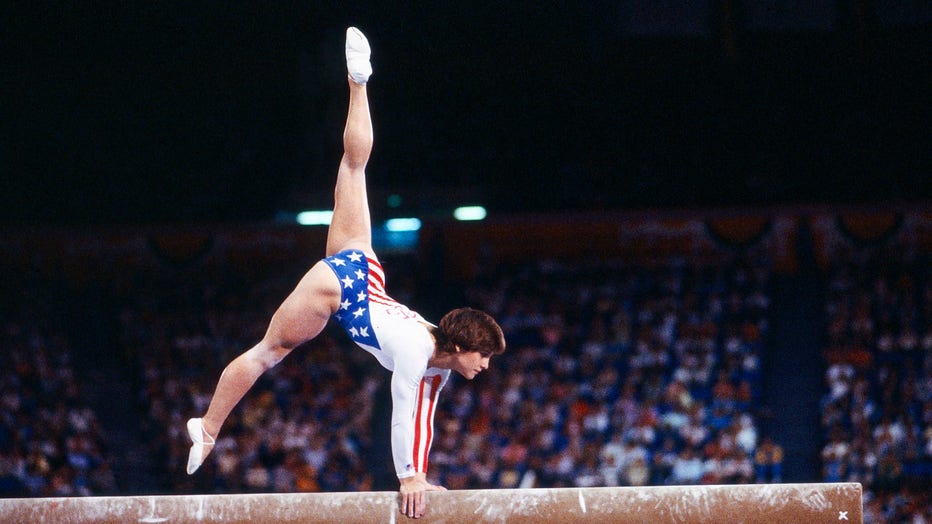 Mary Lou Retton, Women's Gymnastics balance beam competition, Pauley Pavilion, at the 1984 Summer Olympics, August 1, 1984. (Photo by Ken Regan /Disney General Entertainment Content via Getty Images)
For 20 years, Retton held the distinction of being the only American woman to win the all-around title. In 2004, Carly Patterson became the second woman from the U.S. to accomplish the feat.
She retired from competitive gymnastics in 1985. 
RELATED: Simone Biles becomes most decorated gymnast in history
Donations have continued to pour in to help offset Retton's medical expenses after the family said she didn't have medical insurance. As of Monday, there were more than 8.300 donations totaling over $459,000. 
This story was reported from Los Angeles.