MTV's list of top musical artists has Adele at No. 7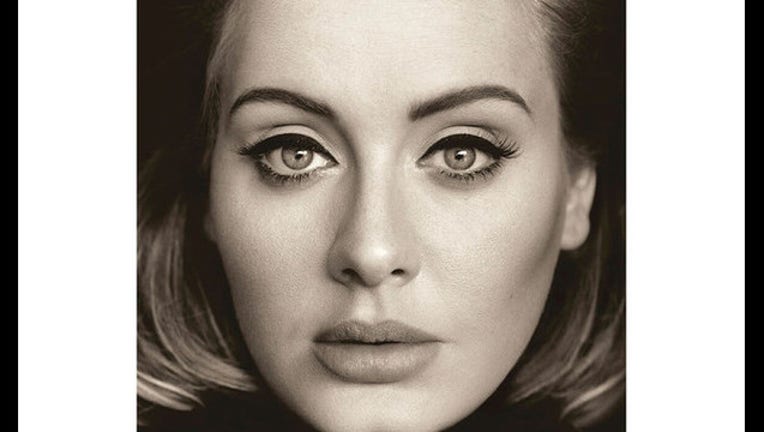 article
NEW YORK (AP) — Hello? MTV is out with its list of 2015's top musical artists, and Adele only made it to No. 7 despite selling more than twice as many albums as anyone else this year.
Fetty Wap, whose songs "Trap Queen" and "My Way" established him as a rapper to watch, was named top artist. Drake's booty call groove, "Hotline Bling," was chosen by the network's staff as the best song of the year.
Besides Fetty Wap, MTV judged Taylor Swift, Drake, The Weeknd, Justin Bieber and Kendrick Lamar above Adele for best artist. Adele sold nearly 4.5 million copies of her new album, "25," in the U.S. in just two weeks. The No. 2 album in sales, Swift's "1984," has sold just under 1.8 million copies for all of 2015, the Nielsen company said.
"There's a strong argument that (Adele) could be No. 1 and we welcome that back-and-forth," said Eric Ditzian, MTV's senior news director. "We wanted to take into context all of 2015."
Adele's new disc was released Nov. 20, with the "Hello" single out a month earlier.
Besides sales, MTV considers streams, impact on pop culture and an artist's contact with fans through social media in its decision. Adele is relatively low key in social media and, thus far, hasn't made songs from "25" available for streaming through sources like Spotify.
Fetty Wap "just absolutely came out of nowhere and blew us away," Ditzian said. MTV is impressed with how the rapper, born Willie Maxwell in Paterson, New Jersey, wasn't held back by a disability. Fetty Wap lost his left eye to glaucoma as a youngster.
Adele's "Hello" was everywhere for the past month, but ranked No. 2 to Drake for best song. "Hotline Bling" was "inescapable in a very good way," Ditzian said.
Rounding out MTV's Top Five best songs were "Can't Feel My Face" by The Weeknd, Lamar's "Alright" and "Shut Up & Dance" by Walk the Moon.
MTV said the best movies of 2015 were "Furious 7," ''Straight Outta Compton" and "Dope."
Gigi Gorgeous was MTV's first-ever social media star of the year.
___
Online:
http://www.mtv.com/