New invasive mosquito species spreading in Florida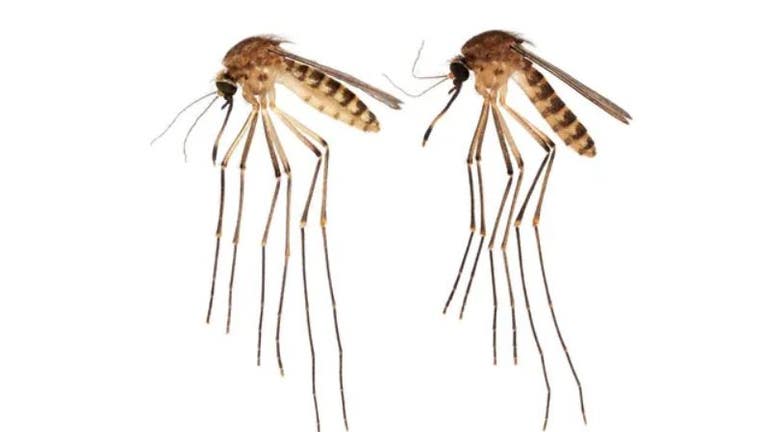 article
Scientists are expressing concern as another new mosquito species has entered the Florida tropics with the potential to transmit mosquito-borne diseases.
A mosquito known only by its scientific name, Culex lactator, has already made a permanent home in at least three counties in the Sunshine State, according to the University of Florida Institute of Food and Agricultural Sciences.
Faculty at the university's Florida Medical Entomology Laboratory recently published their new study in the Journal of Medical Entomology. They discovered the species in Miami-Dade County in 2018 while they hunted for other nonnative mosquitoes. 
WARMER WEATHER MEANS AN INCREASE IN THESE BUGS THIS SPRING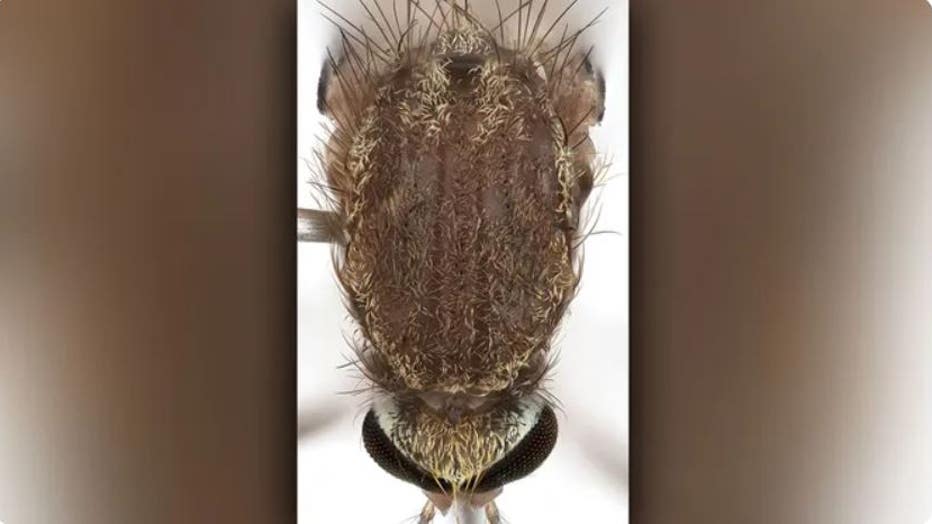 A view of the scutum or dorsal portion of the thorax of Culex lactator. (UF/IFAS Lawrence Reeves)
Lawrence Reeves, lead author of the study and an assistant professor and mosquito biologist at the university's research center in Vero Beach, said Culex lactator is found in Central America and northern South America.
The Culex group of mosquitoes includes important species that transmit the West Nile and St. Louis encephalitis viruses. 
"It's too early to know whether Culex lactator will exacerbate these challenges, but the implications are often difficult to predict because not all mosquito species are equally capable of transmitting a particular virus or other pathogen," Reeves said.
MALARIA FEARS RISE AS WARMING CLIMATE EXTENDS RANGE OF DISEASE-CARRYING MOSQUITOES, STUDY FINDS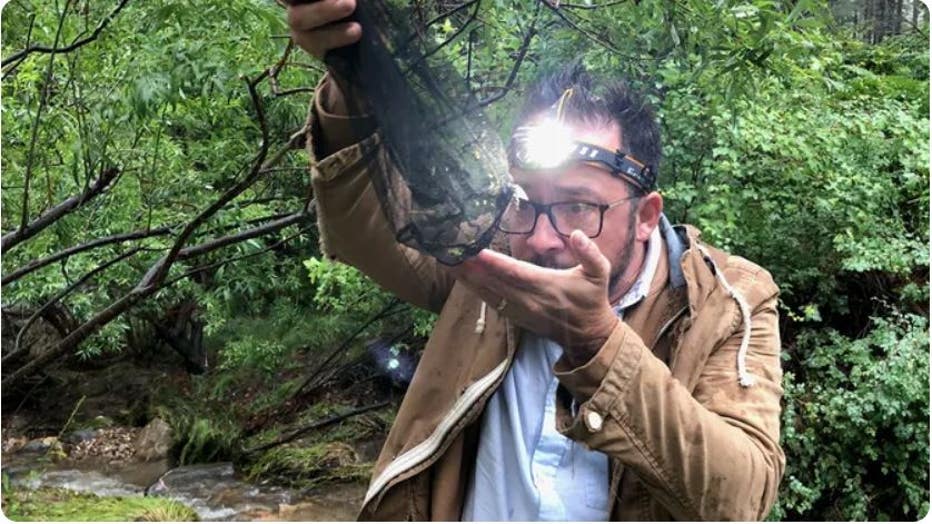 Lawrence Reeves collecting mosquitoes from a trap in South Florida. (UF/IFAS Lawrence Reeves)
90 mosquito species in Florida… and counting
Today, there have been thriving populations of these mosquitos recorded in Collier County – south and east of Naples, Lee County west of Fort Myers, and in the Homestead area of Miami-Dade County.
"There are about 90 mosquito species living in Florida, and that list is growing as new mosquito species are introduced to the state from elsewhere in the world," Reeves said.
Scientists are concerned there hasn't been enough research on the species and their potential disease risk.
"Introductions of new mosquito species like this are concerning because many of our greatest mosquito-related challenges are the result of nonnative mosquitoes, and in a case like this, it's difficult to anticipate what to expect when we know so little about a mosquito species," Reeves said.
DRONES COULD HELP ELIMINATE SPREAD OF POTENTIALLY DEADLY MOSQUITO-BORNE VIRUSES
Lawrence Reeves collects mosquitoes with an aspirator from a site in Florida. (UF/IFAS Lawrence Reeves / FOX Weather)
According to the university, there are more than 3,600 types of mosquitoes globally. 
"Climate change may improve the chances of tropical mosquito species becoming established once they make it to Florida if the state becomes warmer," Reeves said.
Increasing storm frequency and intensity could also help blow in more mosquitoes from the Caribbean, Central America and elsewhere.