Peyton Hillis gets visit from Hall of Fame running back in hospital: 'A recovering hero'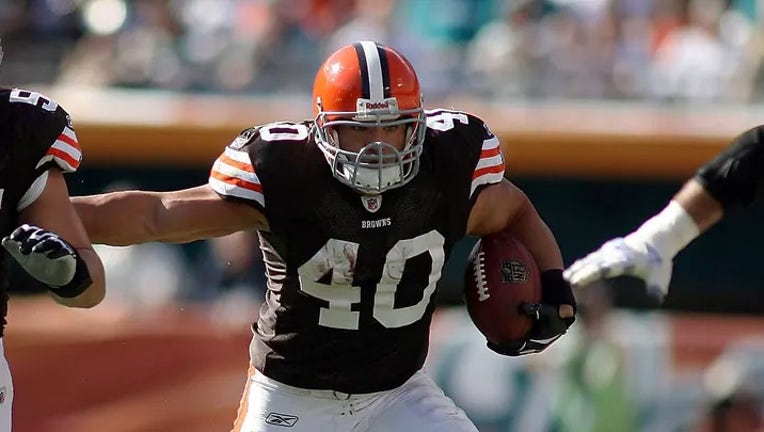 article
Peyton Hillis remains in the hospital after saving his children from drowning in the Gulf of Mexico two weeks ago.
However, his heroic efforts have warmed the hearts of many, including a Pro Football Hall of Famer.
The former Cleveland Browns running back received a visit from arguably the greatest rusher of all time: Emmitt Smith.
The Dallas Cowboys legend posted a photo of himself alongside Hillis, who looks to be in much better shape.
"I had the opportunity to visit a recovering hero this week #PeytonHillis Praying for his healing," the NFL's all-time leading rusher tweeted Thursday.
TONY DUNGY TO ATTEND MARCH FOR LIFE, DUBBED RIGHT-WING EXTREMIST
Last week, Hillis had still been dealing with kidney issues, but his girlfriend gave fans a positive update.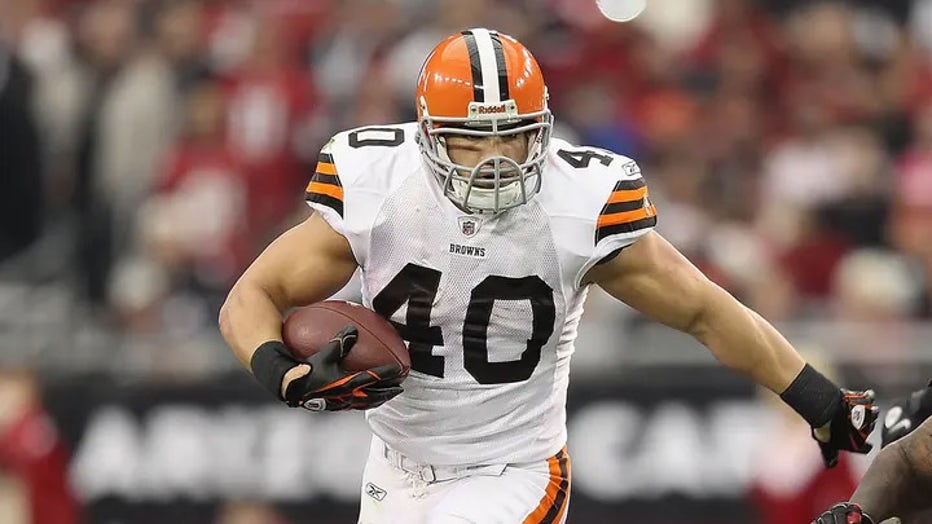 Running back Peyton Hillis of the Cleveland Browns rushes against the Arizona Cardinals during the first quarter of a game at the University of Phoenix Stadium Dec. 18, 2011, in Glendale, Ariz. (Christian Petersen/Getty Images)
"So proud of this man and so incredibly grateful for family and this incredible hospital," she wrote at the time. "Peyton is off the ventilator and is on the road to recovery. Please continue to pray for he's still got a ways ahead of him, but thank you for all of your prayers and love and support thus far. It truly makes all the difference. Today was a good day."
Hillis was the cover athlete for Madden NFL 12.