Pope Francis to release album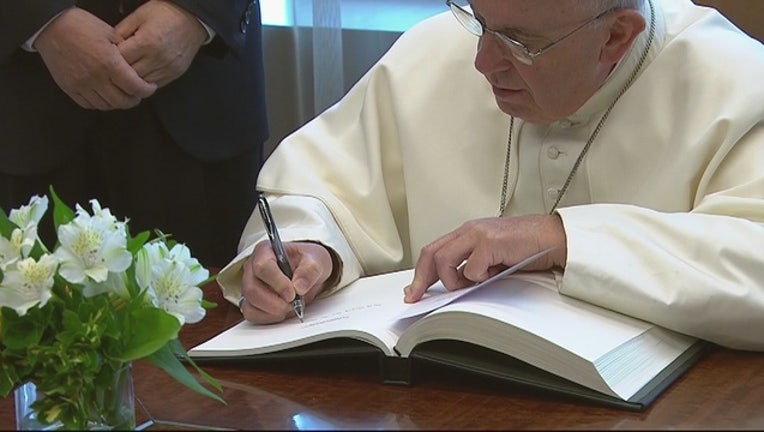 article
NEW YORK (AP) — Pope Francis is becoming Pop Star Francis: The religious leader is set to release a pop-rock album. Believe Digital, the label releasing the album, announced Friday that "Wake Up!" will be available on Nov. 27. The album will feature extracts from Pope Francis' speeches in various languages, including English, Italian, Spanish and Portuguese.
Pope Francis premiered the first single called "Wake Up! Go! Go! Forward!" on Rolling Stone's website on Friday. The album is available for pre-order on iTunes.
PHOTOS: POPE FRANCIS VISITS 9/11 MEMORIAL
The album's 11 tracks range from pop to rock to Latin sounds. Some of the album's proceeds will be donated to "a support fund for refugees," according to a news release.
Pope Francis is currently on a visit to the United States.
___
Online: