Pregnant Khloe Kardashian's boyfriend Tristan Thompson apparently seen cheating in new video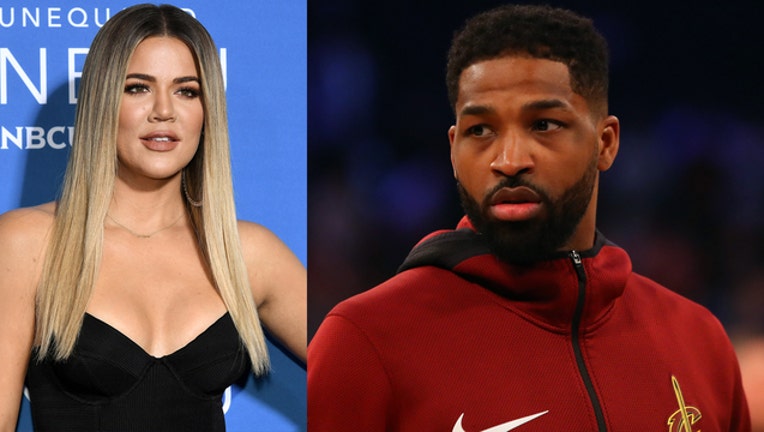 article
After reports of Khloe Kardashian's boyfriend and baby daddy cheating on her in New York City over the weekend surfaced, a new video seemingly shows him caught in the act back in October of 2017.
TMZ posted a video of Tristan Thompson appearing to cheat on Khloe taken roughly three months into her pregnancy. The "Keeping Up with the Kardashians" star is expected to give birth very soon, and now the event will likely be marred by the NBA star's infidelity.
In the video, the Cleveland Cavaliers player can be seen on a couch in a nightclub with three women. He makes out with one and a second sticks his head between her breasts soon after. The same girl then appears to grab Thompson's genitals. He does not seem to put up a protest for her to stop.
The news comes at a particularly damning time for Thompson, who was busted in NYC just this past weekend, while Khloe was nine months into her pregnancy, apparently kissing another woman. The Daily Mail first posted videos of Thompson inside a club appearing to swap spit with a woman. Soon after, The Shade Room posted a separate video that shows them both entering his hotel in New York and leaving together soon after.
See the Full Story at FoxNews.com
---
The attorney for Darna Lounge, the nightclub in Arlington, Virginia, where the TMZ video was recorded, said in a statement: