Richard Lewis reveals Parkinson's disease diagnosis: 'I'm finished with stand-up'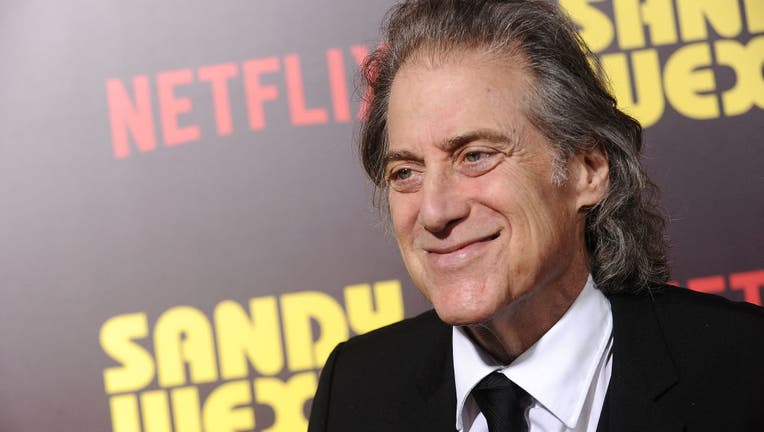 article
Richard Lewis is a comedy legend, but after a devastating medical diagnosis, he has made the decision to give up his stand-up career.
In a new video he shared to Twitter, the "Curb Your Enthusiasm" star, 75, revealed several health problems that have plagued him in the past few years, culminating in a diagnosis of Parkinson's disease.
"Hey, it's Richard Lewis, how you doing?" he began his video message to his followers.
"Just wrapped a couple weeks ago the season 12 finale of 'Curb Your Enthusiasm' and it was just an amazing season, and I'm so grateful to be a part of that show," he said. "But you know, the last three and a half years I've had sort of a rocky time."
'CURB YOUR ENTHUSIASM' STAR RICHARD LEWIS REUNITES WITH LARRY DAVID FOR FILMING AFTER SURGERIES: 'SO GRATEFUL'
"And people have said, 'Gee, I haven't heard from you, and are you still touring?' And here's really what happened."
Lewis said that he was in the middle of a comedy tour three and a half years ago, and at a certain point, he thought to himself, "You know, I'm at the top of my game. After 50 years almost, I'm just gonna call it quits."
He said he "felt great about it," but after he made that decision, "s--- hit the fan."
"I had four surgeries," he explained, "back to back to back to back. It was incredible, I couldn't believe it. I mean, it's bad luck, but it's life."
He said he had surgery on his back, on his shoulder, another surgery on his shoulder, then a hip replacement.
Much of his time was spent focusing on physical therapy, but then he said, "Two years ago, I started walking a little stiffly, I was shuffling my feet, and I went to a neurologist and they gave me a brain scan and I was diagnosed with Parkinson's disease."
MICHAEL J. FOX REVEALS WIFE'S REACTION TO PARKINSON'S DISEASE DIAGNOSIS
While it is definitely a scary diagnosis, Lewis' doctors think he is doing well.
"Luckily I got it late in life," he said, "and they say you progress very slowly, if at all, and I'm on the right meds, so I'm cool."
CLICK HERE TO SIGN UP FOR THE ENTERTAINMENT NEWSLETTER
After giving the update on his health, he confirmed "I'm finished with stand-up, I'm focusing on writing and acting."
He added, "I have Parkinson's disease but I'm under a doctor's care and everything is cool and I love my wife, I love my little puppy dog, and I love all my friends and my fans, and now you know where it's been at the last three and a half years."
CLICK HERE TO GET THE FOX NEWS APP
"God bless you," he finished.
Read more of this story from FOX News.