Former 'Smallville' actress Allison Mack released from prison early in NXIVM sex-slave case
Former television actress Allison Mack was released from federal prison early after being involved in a sex-trafficking case by the cult-like group NXIVM. 
The 40-year-old was sentenced to three years in prison in 2021 after pleading guilty to charges she manipulated women into becoming sex slaves within the NXIVM organization. 
Online records maintained by the Federal Bureau of Prisons said Mack was released Monday from a federal prison in Dublin, California, near San Francisco.
SUGGESTED: 'Smallville' actress Allison Mack arrested for alleged sex cult involvement
Mack managed to reduce her prison sentence by cooperating with federal authorities in the sex-trafficking case. She was working with cult leader Keith Raniere, who was sentenced to 120 years in prison after being convicted on sex-trafficking charges. 
The former actress -- best known for her role as a young Superman's close friend in "Smallville," -- assisted prosecutors by detailing how Raniere created the private organization. Raniere branded women with his initials, brainwashed and forced them to have sex with him.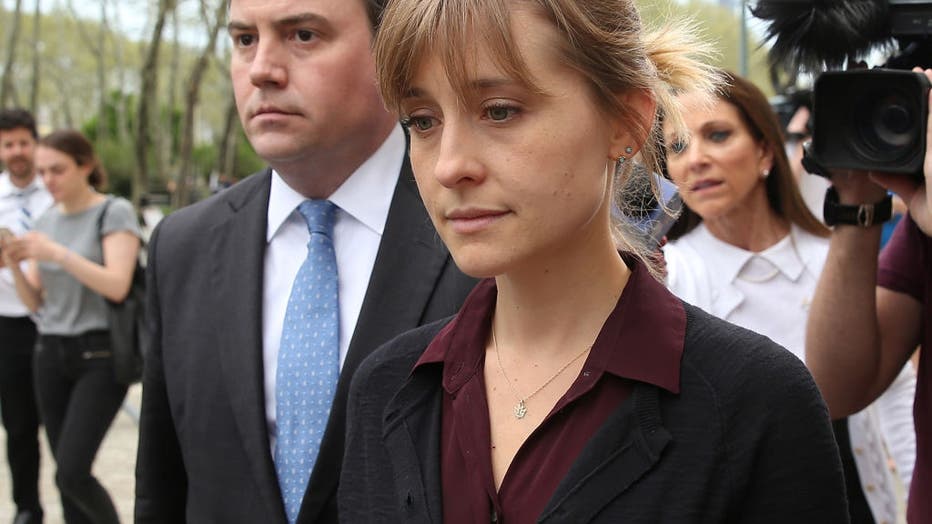 Actress Allison Mack (R) departs court on May 4, 2018 in the Brooklyn borough of New York City. (Photo by Jemal Countess/Getty Images)
While the actress was initially facing between 14 and 17.5 years in prison, Mack expressed her "remorse and guilt" before her sentencing in federal court in Brooklyn, New York, at the time. 
"I made choices I will forever regret," she said while reading her statement to the court in June 2021. 
"I am sorry to those of you that I brought into NXIVM. I am sorry I ever exposed you to the nefarious and emotionally abusive schemes of a twisted man. From the deepest part of my heart and soul, I am sorry."
Mack was arrested in April 2018 on federal charges for her involvement in NXIVM. She pleaded guilty to racketeering and conspiracy charges in April 2019.
SUGGESTED: 'Smallville' actress Allison Mack gets 3 years in prison in NXIVM sex slave case
Other members of the cult-like group included Clare Bronfman, heiress of the Seagram's liquor empire, and a daughter of "Dynasty" actress Catherine Oxenberg.
Bronfman, Mack and other defendants were arrested in 2018 after they were accused of working with Raniere in the sex-trafficking case.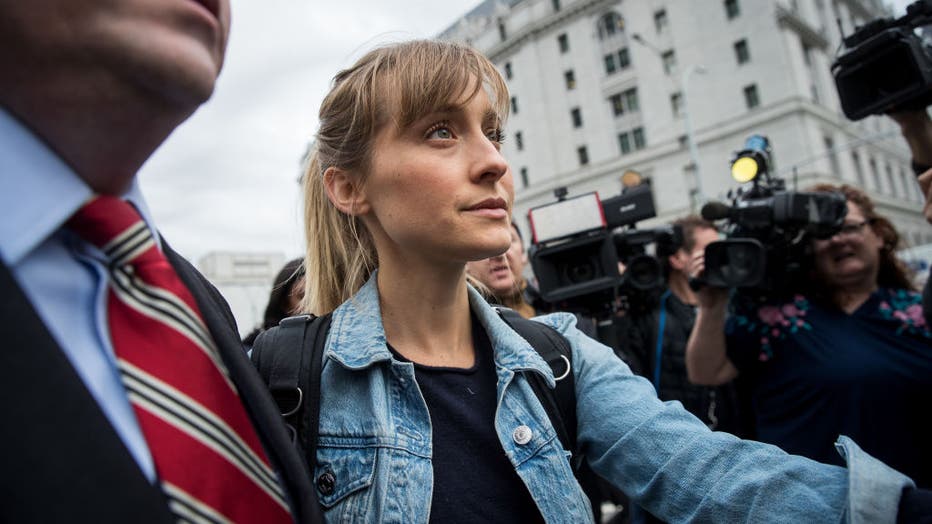 Actress Allison Mack leaves court after a bail hearing, April 24, 2018 in the Brooklyn borough of New York City. (Photo by Drew Angerer/Getty Images)
Oxenberg's daughter India alleged in 2020 that Mack instructed her to "seduce" Raniere and forced her to hand over nude photos as "collateral" as part of a blackmail scheme. India said that should she not follow through with Mack's demands, she could be punished with cold showers, extreme calorie restriction and more.
Meanwhile, before Mack's sentencing, she served three years under house arrest at her parent's home in California. 
The Associated Press contributed to this report.