Takeoff's mother files wrongful death lawsuit against venue where Migos rapper was killed
HOUSTON - The mother of Migos rapper Takeoff has filed a lawsuit against the owners of the Houston venue where her son was shot and killed in November.
Takeoff killed in Houston; who is he?
Takeoff's mother, Titania Davenport, of Georgia, filed the lawsuit Wednesday in Harris County District Court by Order of the Probate Court of Fulton County, Georgia. The lawsuit alleges that the owners of 810 Billiards & Bowling failed to provide adequate security on the night of Takeoff's death.
Takeoff, whose real name is Kirsnick Ball, was shot and killed on November 1, 2022, at a party at 810 Billiards & Bowling. The lawsuit alleges that the shooting stemmed from an argument between two men on the venue's balcony.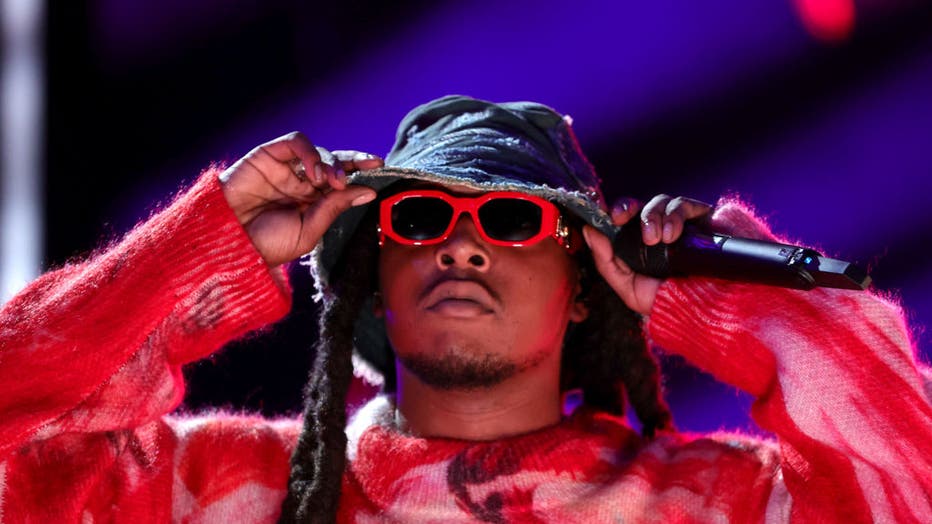 LOS ANGELES, CALIFORNIA - SEPTEMBER 25: Takeoff of Migos performs onstage during Global Citizen Live on September 25, 2021 in Los Angeles, California. (Photo by Rich Fury/Getty Images for Global Citizen)
Davenport's lawsuit alleges that the venue owners were negligent in failing to provide adequate security, including metal detectors, security guards, and surveillance cameras. The lawsuit also alleges that the venue owners failed to enforce a no-weapons policy.
Takeoff Shooting: Search warrant reveals second shooter involved in deadly shooting
The lawsuit seeks compensation for all medical expenses, funeral, and burial expenses, necessary expenses, pain and suffering, wrongful death, estate damages, and all other damages permissible by Texas law.
Takeoff, 28, was one of three members of the Grammy-winning hip-hop group Migos. The group released their debut album, "Yung Rich Nation," in 2013. They have since released four more albums, including "Culture," which was certified triple platinum by the Recording Industry Association of America (RIAA).
Houston nurse who tried to help Takeoff speaks about the tragic shooting
Takeoff's death was a shock to the music industry. He was widely mourned by fans and fellow artists.
The lawsuit is the latest development in a case that has drawn national attention. The shooting has raised questions about gun violence and security at nightclubs and other venues.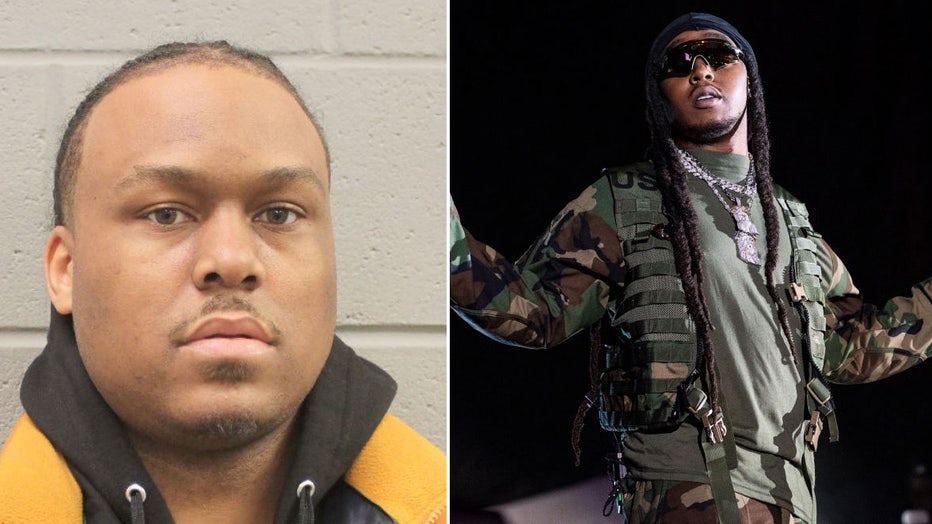 Patrick Xavier Clark, left, charged with the murder of Migos rapper Takeoff, right. (Harris County Sheriff's Office/Erika Goldring/Getty Images)
The man charged in the death of the Migos rapper, Patrick Xavier Clark has been indicted by a grand jury on May 25.