Trump says he goes to great lengths to hide his bald spot, conservative crowd cheers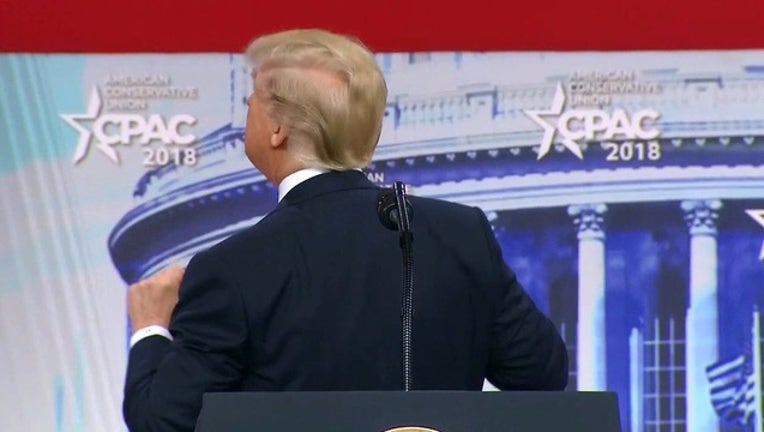 article
WASHINGTON (AP) - President Donald Trump says he goes to great lengths to hide the bald spot revealed in a recent photo.
Speaking before the Conservative Political Action Conference Friday, Trump turned around onstage and smoothed the back of his famous hair.
He said, "I try like hell to hide that bald spot, folks." The crowd cheered as Trump glanced at a monitor and added, "Doesn't look bad. Hey, we're hanging in."
During the 2016 campaign, Trump let a woman tug the hair on top of his head to prove it is attached.
The president's bald spot was exposed Feb. 2 when he turned away from cameras to climb aboard Air Force One. As Trump climbed the stairs, a wind gust blew aside a flap of hair.