'Wheel of Fortune' contestant gives weird letters, reasons unknown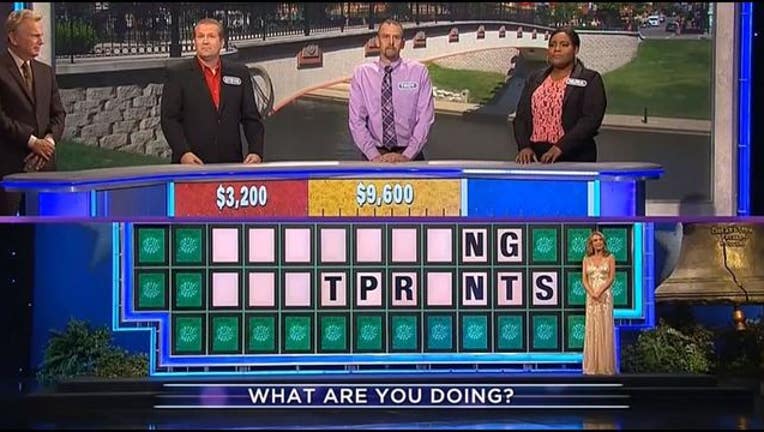 article
(WJBK) - One contestant's 'Wheel of Fortune' letter guesses may have stumped Pat Sajak and most of Twitter. Some think she had the perfect game plan but others say it was a ploy to make it harder on the other players.
Nura, playing alongside fellow service members during the show's Veterans Week, raised eyebrows when she guessed "Z", "X" and then just flat out didn't say a letter for some rounds.
Some think Nura, who had already collected nearly $14,000 in prize money, just wanted to make sure a fellow veteran did not go home empty-handed.
She still won, anyway, and let out a large clap when the prize-less contestant solved the puzzle. He went home with $6,400 from that round. 
However, some online users say she was actually trying to make it harder on others by not guessing any letters, making it easier on herself. 
What's her motive? She didn't say during the show. When the round was over, Sajak asked Nura why she had made the unusual guesses.
"That's what I saw," she said, drawing some laughs from the host.
The category was 'What Are You Doing?' and the puzzle was 'Following Footprints.'
Click here to watch if you cannot see the embedded video above.