New Jersey bracing for heavy weekend rain, then Joaquin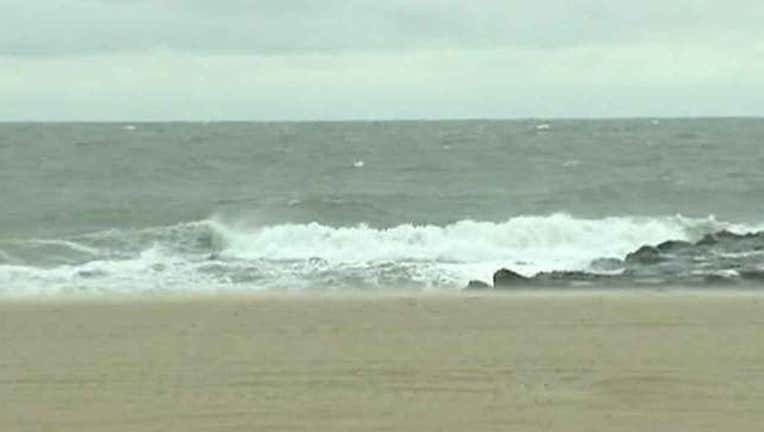 article
TRENTON, N.J. (AP) — Gov. Chris Christie has declared a state of emergency as the state is in for days of rough weather — even before Hurricane Joaquin might arrive as a tropical storm next week.
Here's a look at the weather situation and the preparations that are ramping up.
THE WEEKEND WEATHER
New Jersey has been hit by intermittent heavy rains and strong on-shore winds the last few days, and that's expected to continue, especially Friday and Saturday.
Major tidal flooding is most likely around high tides.
Christie said Thursday during a statehouse news briefing that parts of the state along the Delaware Bay and in Atlantic and Cape May counties are most likely to be affected by floods, but he noted it's too early to say whether Joaquin will strike New Jersey.
Christie says the state Office of Emergency Management was activated at 6 a.m. Thursday and the Department Environmental Protection has reached out to communities about moving sand to protect beaches.
"I need all of you to begin to prepare today," he said. "We are not quite sure whether this is gonna be a single punch or a double punch. There's no question there's gonna be a single punch. ... We need you to prepare and not panic."
The system could mean beach erosion — something that's already been a problem — and flooding of roads along the shore and in flood-prone inland areas.
As of Friday morning, the entire state was under some kind of flood watch, warning or advisory from the National Weather Service, which is telling people to be prepared for rising water levels and not to drive through flood waters.
___
HURRICANE JOAQUIN
The path of Hurricane Joaquin is unclear, but the state climatologist said it's likely to be felt in some way in New Jersey no matter where it turns — and that it's not expected to be as severe as 2012's Superstorm Sandy even if it makes a direct hit on the shore.
The National Hurricane Center forecast Thursday morning suggests the storm could skirt past New Jersey and make landfall on Long Island as a tropical storm on Tuesday morning. But confidence in the longer term forecast remains low, the center said.
There are disparate possibilities for where the storm may head, and that's why state climatologist David Robinson called it a "problem child."
If it hits the state directly, he said, it could cause heavy rains like Tropical Storm Irene did in 2011.
If it makes landfall in Virginia or the Carolinas, the major impact on New Jersey would more likely be strong winds.
If the storm veers further into the Atlantic Ocean, it will still mean rough surf and more beach erosion for New Jersey, which could weaken coastal defenses for the rest of the fall and winter.
___
GETTING READY
National Weather Service meteorologist Mitchell Gaines said in an interview Thursday that shore residents should have gas in their cars and be prepared to evacuate.
He said that people should also be ready for power outages.
The state Office of Emergency Management recommends people have three days of water and nonperishable ready-to-eat food, along with a battery-operated radio and extra batteries, a flashlight, a week's supply of medicine and some cash.
___
THE POLITICS
Storms have been a big part of Christie's time as governor.
He was criticized when he was out of state during for a major snowstorm in 2010. He made national news in 2011 when Hurricane Irene was bearing down on the state and he called on people to "get the hell off the beach in Asbury Park."
And in 2012, he built a national reputation for his briefings amid Sandy. Some conservatives criticized him for a warm handshake with President Barack Obama soon after the storm.