Movie review: 'Emergency' is a raucous college comedy in a brutal, familiar world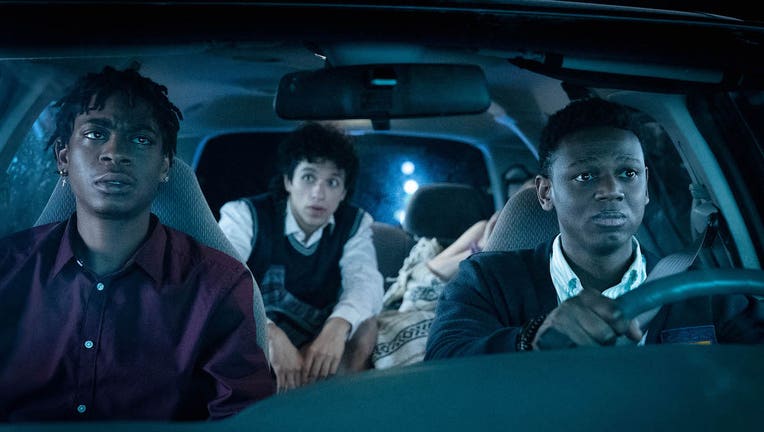 article
CHICAGO - Editor's note: This review originally ran as part of our coverage of the 2022 Sundance Film Festival on Jan. 21, 2022. It has been expanded and republished in light of the film's premiere on Prime Video. 
"Emergency" has all the ingredients of a classic "one wild night" story, and it is that — hard to imagine a movie in which someone shoots pepper-spray into their own face after jabbing a stranger repeatedly in the butt with a big stick could be anything else. What makes "Emergency" unusual is that its familiar formula takes place in the reality that Black people in America experience every day. It's a simple yet devastatingly effective approach: What happens to "Superbad" or "Dazed and Confused" if our heroes have to worry about getting murdered by the police?
About "Emergency": a buddy comedy in a cruel world
That central question is a heavy one, and as a result "Emergency" is often a heavy film. Yet it never capsizes under its own weight, thanks in no small part to its boundlessly charming ensemble. Adapting their own short of the same name (a Special Jury Award winner at the 2018 Sundance Film Festival), director Carey Williams and screenwriter K.D. Da'Vila display a real knack for lightning-fast characterization; each time we meet a character, they're instantly familiar yet believably complex.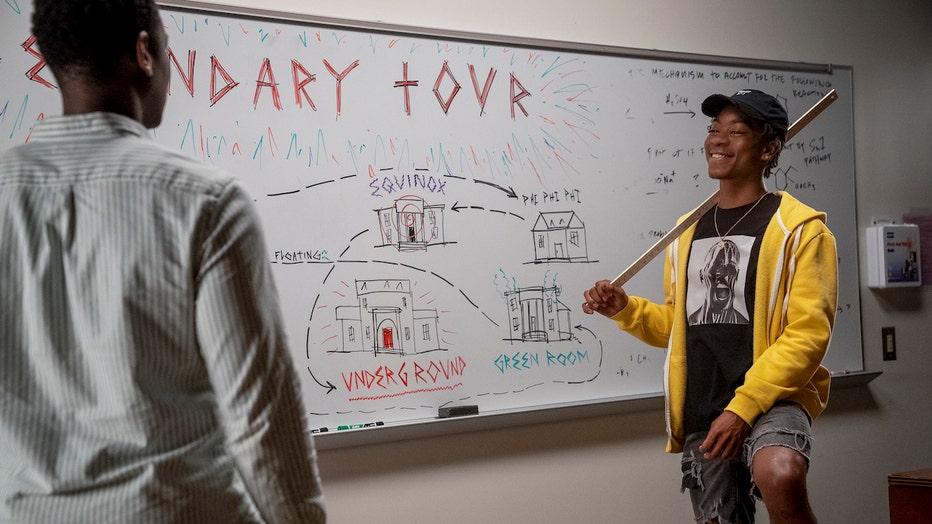 RJ Cyler and Donald Elise Watkins star in "Emergency." Credit: Courtesy of Amazon Studios
That's doubly true of the three young leads: Donald Elise Watkins, Sebastian Chacon and RJ Cyler (a standout in Netflix's "The Harder They Fall"). They play a trio of roommates whose biggest concern is completing their school's frat party legendary tour. Until they find an unknown white girl passed out on their living room floor — optics they immediately realize don't look great for three young men of color. 
RELATED: Now streaming: 'The Lost City' almost strikes gold
See "Emergency" for: a terrific young cast
The trio of central performers more than rise to the occasion of Da'Vila and Williams' rich material. Cyler and Watkins, in particular, have the easy, watchable chemistry required to make the story sing, while Chacon gives the fanny-pack-wearing Carlos an irresistible gentleness.
WATCH FREE ON TUBI: The raucous buddy comedy "The Night Before"
There are some bumps in the road — the odd moment that feels just a bit on the nose, like a line item checked off a list, rather than an honest conversation between complicated people. Still, it's hard to argue with the results.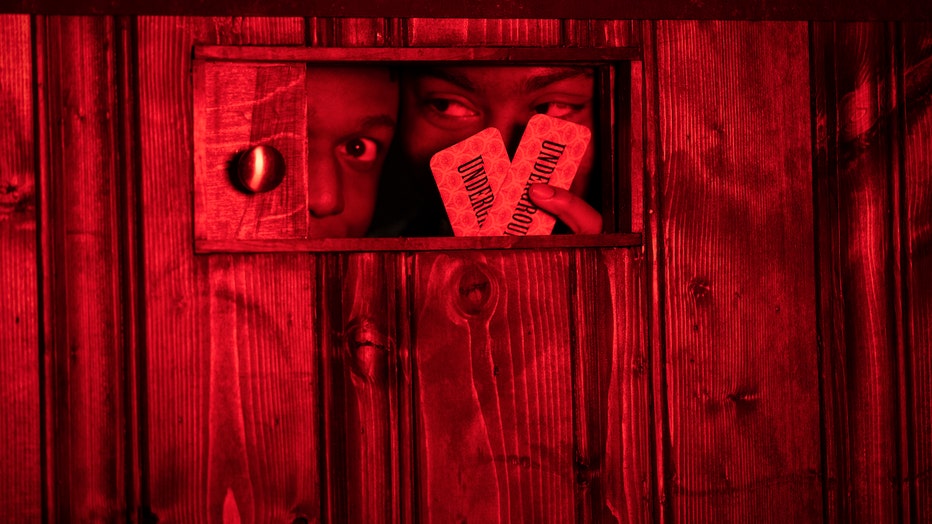 RJ Cyler and Donald Elise Watkins star in "Emergency." Credit: Courtesy of Amazon Studios
"Emergency" ratchets up the tension with each new wrinkle the young men encounter in their one wild night, but the final moments of this film exist in the bright light of day. It's those sunkissed end notes that are most likely to grab you by the throat. In one simple scene, Williams tells us that the story continues, the experience lingering inside his characters like a splinter in the skin, too deep to dig out, just waiting to fester. 
Grade: B+ 
In select theaters nationwide and streaming on Prime Video. Rated R. 105 minutes. Dir: Carey Williams. Featuring: RJ Cyler, Donald Elise Watkins, Sebastian Chacon, Maddie Nichols, Madison Thompson, Sabrina Carpenter. 
D.I.Y. double feature: "Emergency" and the teen musical "Howard High"
Howard High (2022): A modern-age "Bring It On," "Howard High" is an energetic teen musical that follows a high school performance group who must compete against a rival school in order to save their arts program. The crowd-pleasing film from "You Got Served" director Chris Stokes is inspired by his 2020 TV mini-series of the same name, which is also streaming on Tubi. With its talented cast of up-and-comers, "Howard High" shines a light on the challenges that school arts programs face in underfunded neighborhoods — all through the power of song and dance. "Howard High" is a Tubi Original. Rated TV-14. 102 minutes. Dir: Chris Stokes. Featuring: Chrissy Stokes, Veronika Bozeman, Lindsay Diann, Jarell Houston, Dylan Mooney.
"Howard High" is streaming for free on Tubi
About the writer: Allison Shoemaker is a Chicago-based pop-culture critic and journalist. She is the author of "How TV Can Make You Smarter," and a member of the Television Critics Association and the Chicago Film Critics Association. She is also a producer and co-host for the Podlander Presents network of podcasts. Find her on Twitter and Instagram at @allisonshoe. Allison is a Tomatometer-approved Top Critic on Rotten Tomatoes.
About Tubi: Tubi has more than 40,000 movies and television series from over 250 content partners, including every major studio, in addition to the largest offering of free live local and national news channels in streaming. The platform gives fans of entertainment, news and sports an easy way to discover new content that is available completely free.
Tubi is available on Android and iOS mobile devices, Amazon Echo Show, Google Nest Hub Max, Comcast Xfinity X1, Cox Contour, and on OTT devices such as Amazon Fire TV, Vizio TVs, Sony TVs, Samsung TVs, Roku, Apple TV, Chromecast, Android TV, PlayStation 5, Xbox Series X | S, and soon on Hisense TVs globally. Consumers can also watch Tubi content on the web at http://www.tubi.tv/.
Tubi and this television station are both owned by the FOX Corporation.